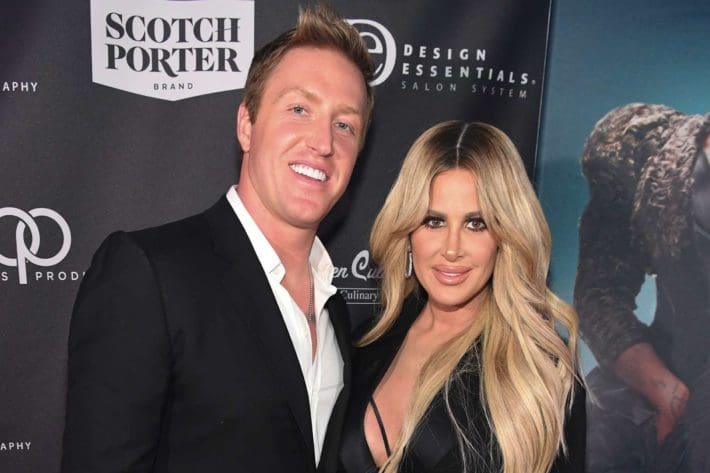 While Kroy Biermann and Kim Zolciak-Biermann's relationship status is constantly changing, there are no plans to call off their divorce.
via: Page Six
Biermann's lawyer shut down Kim Zolciak's claim that the estranged couple are "working on" their marriage after the former football player filed for divorce for a second time.
"I spoke with Kroy regarding the 'reconciliation' Kim announced over the weekend," Biermann's attorney, Marlys A. Bergstrom, told Us Weekly Monday.
"There is no reconciliation. His resolve to see this divorce through to the end has not waivered," Bergstrom continued.
However, a source told the magazine that Biermann and Zolciak are "all over the place" and compared their marriage to a "yo-yo that never seems to end."
Neither Zolciak's rep nor Bergstrom immediately returned Page Six's requests for comment.
The lawyer made the clarification after the = "Real Housewives of Atlanta" alum took to her Instagram Story last week to claim that she and her estranged husband were "working" on their relationship.
"I'm living here not going anywhere!" she captioned a video of her shoe closet. "Been working on our marriage and have been living together as husband and wife. The lies daily are too much."
Zolciak, 45, and Biermann, 38, filed for divorce from each other in May after 11 years of marriage.
However, two months later, they both filed to dismiss their requests.
Sources told us at the time that the two had called off their divorce because they had "been talking more lately and getting along."
The reconciliation only lasted a little over a month, though, before Biermann decided to once again file to dissolve their marriage in August.
Sources told TMZ that the on-again, off-again couple allegedly had a blowout fight over finances that resulted in the retired athlete wanting to end things once again.