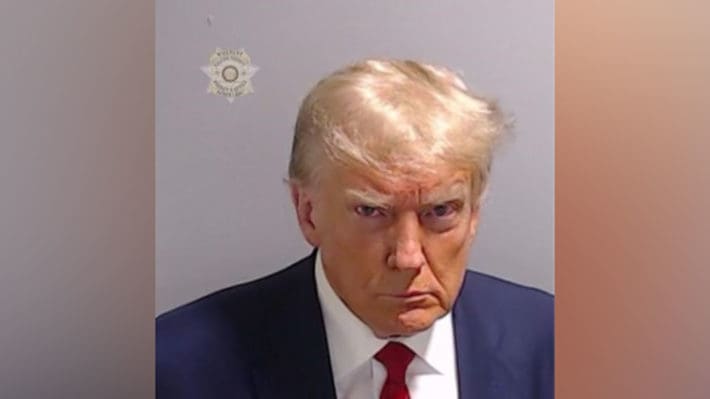 Former president Donald Trump arrived at the Fulton County Jail in Atlanta, where he surrendered and then was released in connection with his attempts to reverse his 2020 election results.
via: Reuters
Trump's motorcade pulled up to the jail at 7:34 p.m. ET(23:34 GMT), about 30 minutes after his private airplane landed at Atlanta's Hartsfield-Jackson airport. Among his supporters outside the jailhouse was Georgia U.S. Representative Marjorie Taylor Greene, one of his most prominent backers in Congress.
Trump, 77, already has entered uncharted territory as the first former U.S. president to face criminal charges, though the four cases filed against him have not damaged his front-runner status in the race for the Republican nomination to challenge Democratic President Joe Biden in the November 2024 election.
The businessman and former celebrity-reality-star-turned-politician will join the ranks of gangster Al Capone, crooner Frank Sinatra and other high-profile Americans who have posed for jailhouse photographs.
Trump is facing 13 separate counts in Georgia, including a racketeering charge and several fraud and false statement counts. The deadline for Trump and his 18 co-defendants in the case to turn themselves in is Friday.