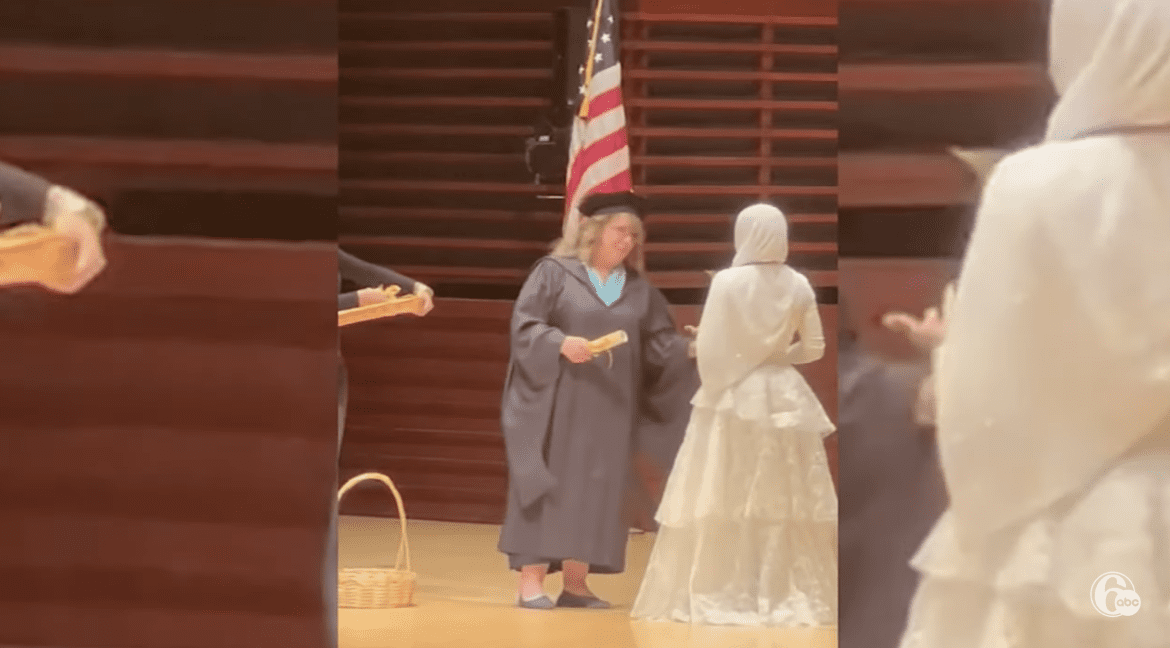 A 17-year-old who recently graduated from The Philadelphia High School for Girls was denied her diploma on stage after dancing during the ceremony.
via Raw Story:
[The principal] stole that moment from me," said Hafsah Abdur-Rahman. "I will never get that again."
Rahman said she knew the principal warned students their families could not cheer or clap when they walked on stage. But when Rahman broke out into a dance, the crowd cheered and laughed, and she says that's why she didn't get her diploma.
"If they thought that I shouldn't do 'The Griddy' across the stage and do the Girls' High traditions, nobody should have been able to wave or blow kisses or do period signs because I feel like that's the same thing. I feel like that's unfair," said Abdur-Rahman.
Abdur-Rahman said three other girls did not get their diplomas on stage, but received them after the ceremony.
In a statement, the school district said it "does not condone the withholding of earned diplomas based on family members cheering for their graduates. We apologize to all the families and graduates who were impacted and are further looking into this matter to avoid it happening in the future."
That principal robbed this young lady of her moment — and she should face consequences.
View this post on Instagram