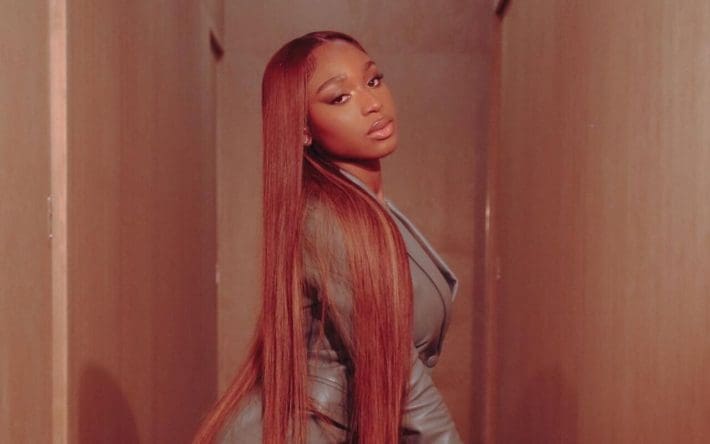 Normani is entering her next chapter.
via: AceShowbiz
Normani Kordei battled low self-esteem when she joined Fifth Harmony. The 27-year-old singer became a member of the chart-topping girl group when she's a teenager after she auditioned for the US version of "The X Factor", and Normani admits that she struggled to cope with the pressures of fame.
"I started in a girl group when I was 15. I remember that being one of the lowest points for me in terms of my confidence," she told Billboard.
"We're young, we're trying to figure out who we are on top of having to do that in front of the rest of the world, while they pit us against each other, and then the things that people project on you, you kind of start to believe. Not just musically, but in my personal life, it's easy to let those things creep in and for you to allow everybody's perception to become your identity."
Normani – who starred in the group alongside Ally Brooke, Lauren Jauregui, Dinah Jane, and Camila Cabello – believes she's turned a corner in recent years. The "Motivation" hitmaker explained that she's become "closer to God" and she now feels much more confident in herself.
Normani – who has worked with the likes of Cardi B and Megan Thee Stallion since becoming a solo artist – explained, "I've worked so hard in my adult life [over] the last two to three years. It's a daily fight."
"I can't say that every day is the same, but I'm just really intentional. I speak words of affirmation to myself. I've gotten a lot closer to God and I know that through that I'm able to know who I am and who I'm called to be versus the things that people put on me."