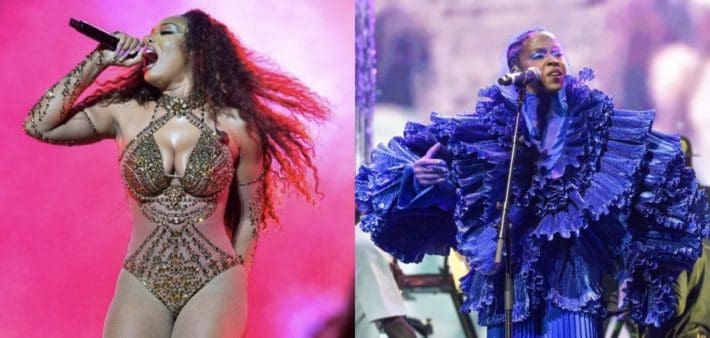 The Red Hot Chili Peppers and Ms. Lauryn Hill will headline the 2023 Global Citizen Festival in New York's Central park on Sept. 23.
via: Rap-Up
The free, ticketed event is integral to Global Citizen's overarching campaign, "End Extreme Poverty NOW: For the Planet, For Equity, For Food, and For Jobs." The initiative is designed to rally millions, propelled by the voices of renowned musicians, to call for action from world leaders attending the United Nations General Assembly in September.
According to the organization's website, "For the first time in a generation, the number of people living in extreme poverty is rising. The impacts of the climate crisis on the Global South, the inequities affecting women and girls around the world, the global hunger crisis, and the shrinking of civic space around the world; such colossal issues require a worldwide movement of people demanding change."
?This just in: #GlobalCitizenFestival is happening 9.23.23! @ChiliPeppers, @MsLaurynHill, @theestallion, @conangray, & @Stray_Kids will be joining us on Central Park's Great Lawn for an unforgettable night of music and ACTION! pic.twitter.com/kHi09b2YkR

— Global Citizen ? (@GlblCtzn) July 11, 2023
The Global Citizen Festival has been a platform for change since its inception in 2012. With a mission that goes beyond entertainment, the event is part of the organization's strategy to tackle serious global issues like poverty, climate change, gender inequality, hunger, and the decline of civic space.
CEO and co-founder Hugh Evans shared, "If we want to see breakthroughs in development and climate change, we need the United States, United Kingdom, Canada, Australia, and all G7 nations to meet the urgency of the hour. Every single citizen has a vital role to play, and together, we must be laser-focused on driving results and impact in September."
Earlier this month, Megan Thee Stallion and Lauryn Hill headlined the 2023 ESSENCE Festival. The five-day event celebrated the 50th anniversary of hip hop, with Jermaine Dupri, Janelle Monáe, Ice Cube, and several more appearing on the lineup.