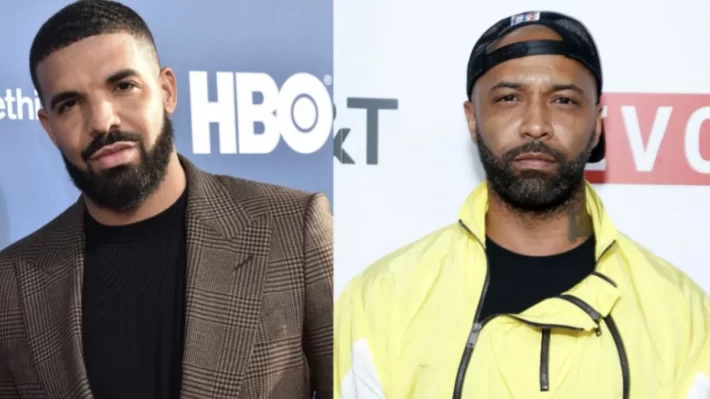 Joe Budden and Drake have gone back and forth a lot recently, but the podcaster had 'nothing to say' about the 6 God's 'Scary Hours 3.'
via: HotNewHipHop
When asked about his thoughts on the release during the latest episode of his podcast, Budden remarked that he had nothing to say.
"Not a peep," he admitted, as caught by Complex. "Not one word about it, not one word. Here to listen to y'all. I have absolutely nothing to say… I'm gonna keep my thoughts to myself." Despite pressure from his co-hosts, he refused to budge. As for Drake's bar referencing Budden, he raps on "Stories About My Brother": "And n***as bound to slip eventually, like they sent permission/Imagine us getting our validation from a ex-musician searching for recognition/Same story every time, they heckling, repetition/I'm top of the mountain, these n***as still down at base camp, they planning they expedition."
Drake released the third edition of Scary Hours on Friday, adding six new songs as a deluxe version of For All the Dogs. Among the tracks is a new collaboration with J. Cole, with whom he is gearing up to go on tour.
Check out Budden's response to Drake's diss below.
Joe Budden's thoughts on Scary Hours 3

— Complex Music (@ComplexMusic) November 19, 2023
Drake and Budden have been feuding since the release of For All The Dogs. At the time, the podcast host accused Drake of "rapping for the children." In response, Drake called out Budden on several occasions on social media. At one point, he wrote to Budden: "You left it behind to do what you are doing in this clip cause this is what actually pays your bills. For any artist watching this just remember you are watching a failure give their opinion on his idea of a recipe for success…a quitter give their opinion on how to achieve longevity."