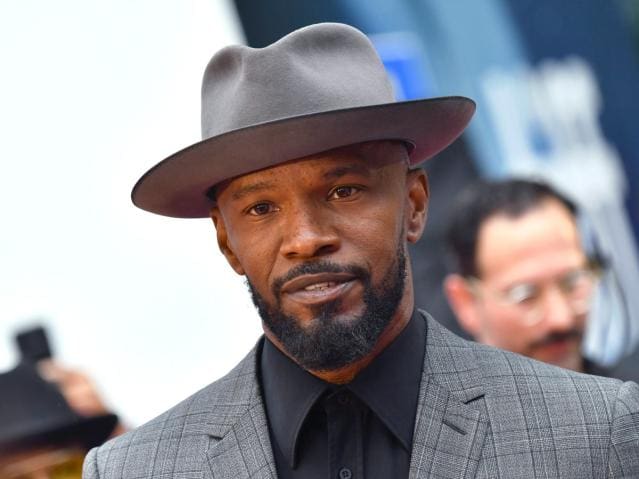 Jamie Foxx's medical episode was reportedly a lot more dire than what we know.
According to a new report, the 55-year-old actor had to be revived after being rushed to an Atlanta hospital on April 11.
He suffered a nearly catastrophic illness while shooting 'Back in Action' with Cameron Diaz and Glen Close.
via Radar Online:
"Jamie suffered a serious medical episode and needed immediate attention," the source said.
"It was touch and go for days with him, and he had to be revived — he is very lucky to be alive!"
Sources said the desperate emergency room physicians likely saved his life! "He's very lucky he got the treatment he did," said an insider.
Jamie's horrific episode was made public by daughter Corrine, 29, who wrote on social media, "Luckily due to quick action and great care, he is already on his way to recovery."
But insiders said the gritty situation — which has left him hospitalized for more than a week — was far more devastating than the family let on.
"Jamie suffers from high blood pressure, which doctors say can cause clots in the brain leading to a stroke," said the insider. "Doctors believe this was a long time coming, and really, if they hadn't acted fast, Jamie might well have been a goner."
One insider insisted Jamie's brush with death actually may have saved his life because stress on the set of his new film was likely a major factor in his collapse.
The Collateral Damage star reportedly suffered "an absolute meltdown" during production, in England, going ballistic on several members of the crew and leading to the firing of two directors and his own personal driver!
Drama on the set reportedly ran so high, the tense atmosphere led Cameron to rethink her celebrated return to acting after a nine-year absence.
"Jamie has absolutely been troubled throughout the shoot," an insider said. "He wasn't fun to be around — especially for Cameron. "But now there seems to have been a good reason for it."
Over the weekend, sources said Foxx is "awake and alert" but still recovering in the hospital under doctor's care.
Continued prayers for Jamie and his full recovery.