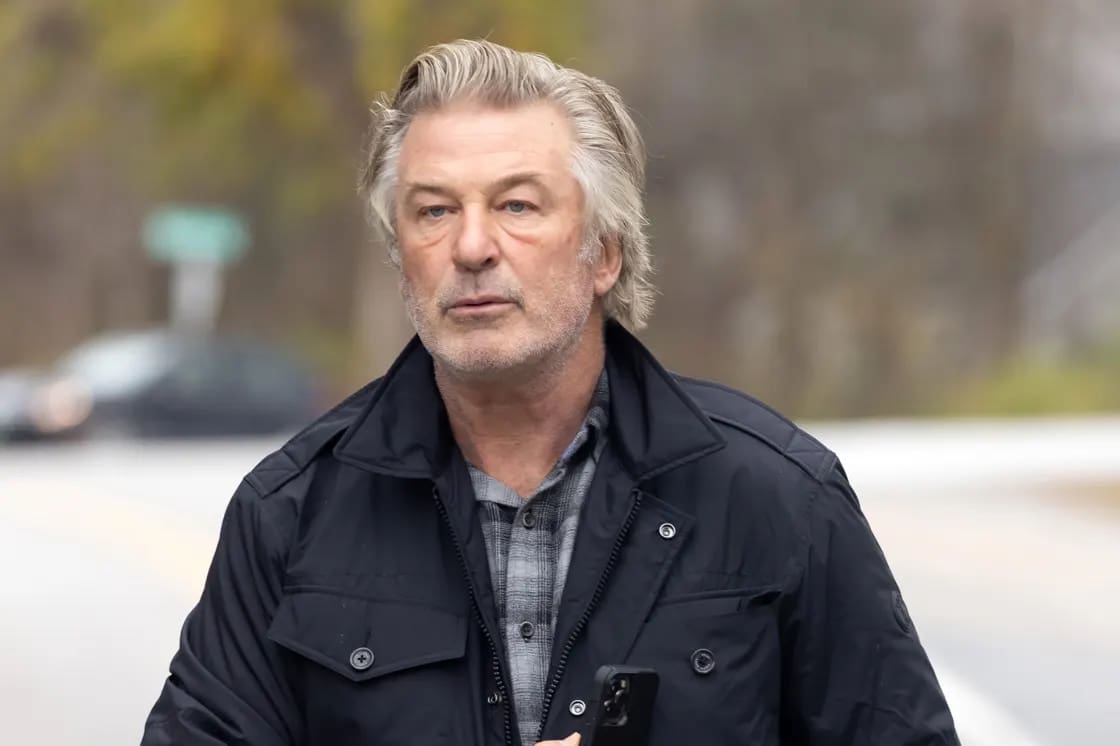 Charges have been dropped against Alec Baldwin in the fatal shooting of cinematographer Halyna Hutchins on the set of his Western movie "Rust," his lawyers shared on Thursday.
via NBC:
The stunning announcement came 2 1/2 months after New Mexico prosecutors filed involuntary manslaughter charges against the Oscar-nominated actor.
"We are pleased with the decision to dismiss the case against Alec Baldwin and we encourage a proper investigation into the facts and circumstances of this tragic accident," according to a joint statement by Baldwin's lawyers Luke Nikas and Alex Spiro.
The office of New Mexico First Judicial District Attorney Mary Carmack-Altwies declined comment to NBC News on Thursday.
It was also unclear on Thursday if charges against co-defendant, and "Rust" armorer, Hannah Gutierrez-Reed were still in play.
University of New Mexico law professor Joshua Kastenberg, a former lawyer and judge in the U.S. Air Force who had questioned the strength of the DA's case, said he was still surprised by the sudden turn of events on Thursday.
"What probably shocked me the most is that I just feel badly for the family of the woman who died," said Kastenberg.
"I'm sure it's difficult for them to handle (the decision not to prosecute Baldwin). Nothing was ever going to bring their kid back, so I'm sure there's a lot of frustrations there."
Hutchins, 42, was shot and killed on Oct. 21, 2021, during filming at the Bonanza Creek Ranch in New Mexico.
Baldwin was rehearsing with a pistol for a scene when the gun went off, killing Hutchins and wounding director Joel Souza.
The case against Baldwin appeared to be fraught from the start, when special prosecutor Andrea Reeb was forced to resign amid defense claims that she had a conflict of interest.
Reeb is also a New Mexico state representative and her work for the DA would mean she's occupying two separate lanes of government that should be separated, Baldwin's team said.
The district attorney is "considered to be a member of either the judicial or executive branch of the New Mexico government," Baldwin's legal team said in a filing.
And legal analysts said the state was always going to have a difficult burden of proving Hutchins' death was anything more than a tragic accident.
News of the dropped charges came the same day as filming on "Rust" resumed at Yellowstone Ranch in Montana. The movie is expected to need at least 20 more days of filming and Baldwin was on the set Thursday, sources close to the production said.
The movie's plot centers on a 13-year-old boy left to fend for himself and his younger brother following their parents' deaths in 1880s Kansas.
The youngsters go on the run with their long-estranged grandfather Harland Rust, played by Baldwin, after he's sentenced to hang for the accidental killing of a local rancher.
He certainly dodged a bullet.