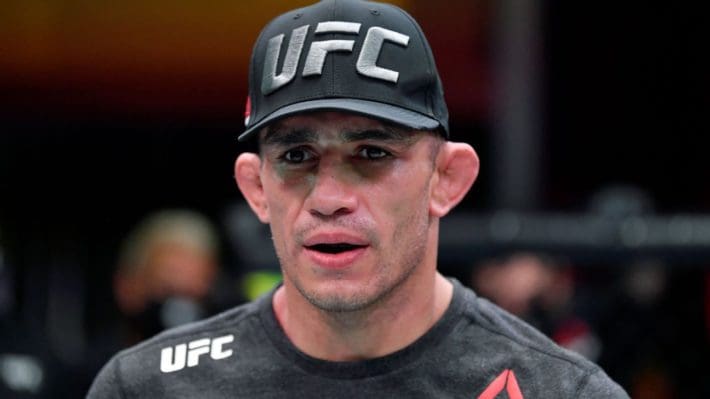 Former UFC interim lightweight champion Tony Ferguson, who has lost five straight, is in the news again – and not for anything good.
via: ESPN
According to TMZ, Ferguson, 39, was arrested on suspicion of drunken driving.
Video of the scene surfaced on YouTube via AXN News early Sunday. The video showed Ferguson near a pickup truck that had flipped over and collided with multiple parked cars. Ferguson appeared uninjured.
His management declined to comment on the matter when reached by ESPN.
Citing sources in law enforcement, TMZ reported that the crash occurred around 2 a.m. and that Ferguson refused to take part in a field sobriety test. He is reportedly facing a misdemeanor.
Ferguson (25-8) is a former lightweight interim champion. He has fought exclusively in UFC since 2011 and has been one of the top 155-pound fighters over the past decade. Fighting out of Ventura, California, Ferguson is currently on a five-fight skid. He most recently suffered a decision loss to Nate Diaz in September.