This past Sunday, there was a huge All Black Lives Matter march with a focus on the Black LGBTQ community, and the celebs came out to support.
Seen out and about were Megan Thee Stallion as well as Common & Tiffany Haddish (who have yet to confirm those "couple" rumors).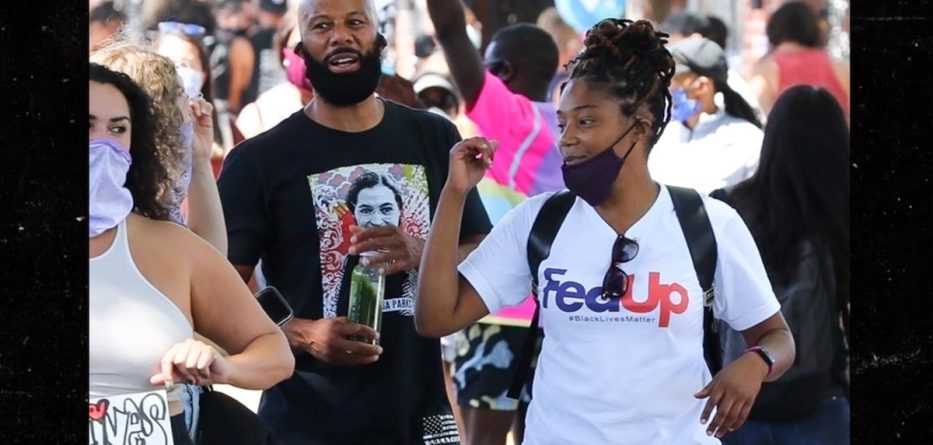 One fan at the rally noticed cast members from the groundbreaking Black gay TV series 'Noah's Arc,' who appeared to be filming at the march.
Darryl Stephens ("Noah"), Jensen Atwood ("Wade") and Rodney Chester ("Alex") were spotted carrying signs and chanting with protesters while multiple cameras were rolling.
According to the fan, the actors were "trying to be incognito, but they were clearly being directed and moved around as though they were shooting something."
Get into the video captured by the fan where Jensen Atwood leads the crowd in a BLM chant.
The actors also posed for pics, although they were tight-lipped when asked if they were filming new episodes.
Could a reboot be in the works? 
'Noah's Arc' ran on the Logo network from 2005-2008.
If 'Will and Grace,' 'The L Word"'and 'Queer As Folk"'can come back, then why can't the Black gay show?