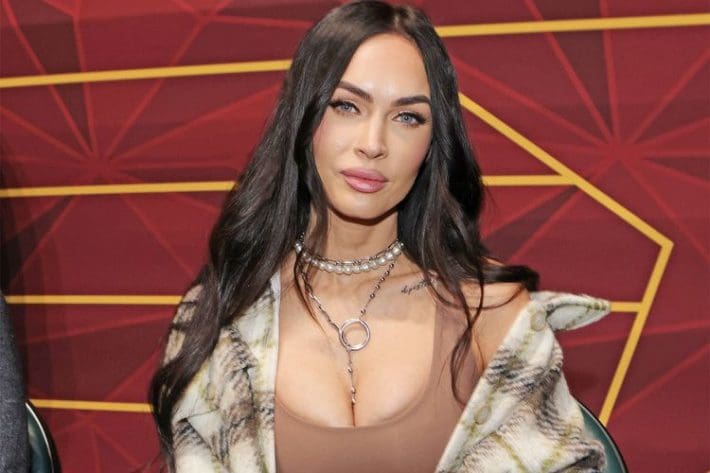 Megan Fox is defending her kids.
via: The Independent
The Transformers star posted a screenshot of a tweet by Starbuck, published on 8 June, that claimed she had "forced" her sons to "wear girls clothes" while playing in a park.
Fox, 37, began her post by writing: "Hey @robbystarbuck I really don't want to give you this attention because clearly you're a clout chaser. But let me teach you something…
"Irregardless [sic] of how desperate you may have become at any given time to acquire wealth, power, success or fame – never use children as leverage or social currency. Especially under malevolent and erroneous pretense."
The mother-of-three continued: "Exploiting my child's gender identity to gain attention in your political campaign has put you on the wrong side of the universe.
"I have been burned at the stake by insecure, narcissistic, impotent little men like you many times and yet I'm still here. You f***ed with the wrong witch."
In his original tweet, Starbuck included a photograph of Fox with her sons Noah, 10, Bodhi, nine, and Journey, six. The image shows Noah wearing a pink long-sleeved T-shirt and tie-dye shorts, while Bodhi and Journey are dressed in dark T-shirts and trousers.
Starbuck, who ran in the Republican primary for Tennessee's fifth district in 2022 but was struck off the ballot, wrote: "These are Megan Fox's sons. We used to live in the same gated community and our kids played at the park.
"I saw two of them have a full-on breakdown saying they were forced by their mum to wear girls clothes as their nanny tried to console them."
He went on to accuse the actor of "pure child abuse" and called on his followers to "pray for them".
Fox's ex-husband Brian Austin Green, with whom she shares the three children with, also slammed Starbuck's claim.
He told TMZ: "It's a totally bogus story. There are only a few people in their world that can actually verify whether or not a story like this is true and I can tell you with absolute certainty it is not.
"This person trying to claim this is true is a perfect example of someone with selfish motives that does not care about negatively affecting a parent-child relationship."
Green and Fox were married for nearly 10 years before separating in 2020. In January 2022, Fox became engaged to singer Machine Gun Kelly.
In 2019, the Jennifer's Body star opened up about her son Noah's preference for wearing dresses to school that led to his classmates mocking him.
During an appearance on The Talk, Fox said Noah is "really into fashion", adding: "He'll dress himself and he likes to wear dresses, sometimes.
"And I send him to a really liberal, like hippy school. But even there, here in California, he still has little boys going like, 'Boys don't wear dresses', or 'Boys don't wear pink'."
However, she tries to teach her son "to be confident no matter what anyone else says".
At the time Fox said: "He just wore [a dress] two days ago to school, and he came home and I was like, 'How was it? Did any of the friends at school have anything to say?'
"[He responded], 'Well all the boys laughed when I came in. I don't care, I love dresses too much'."