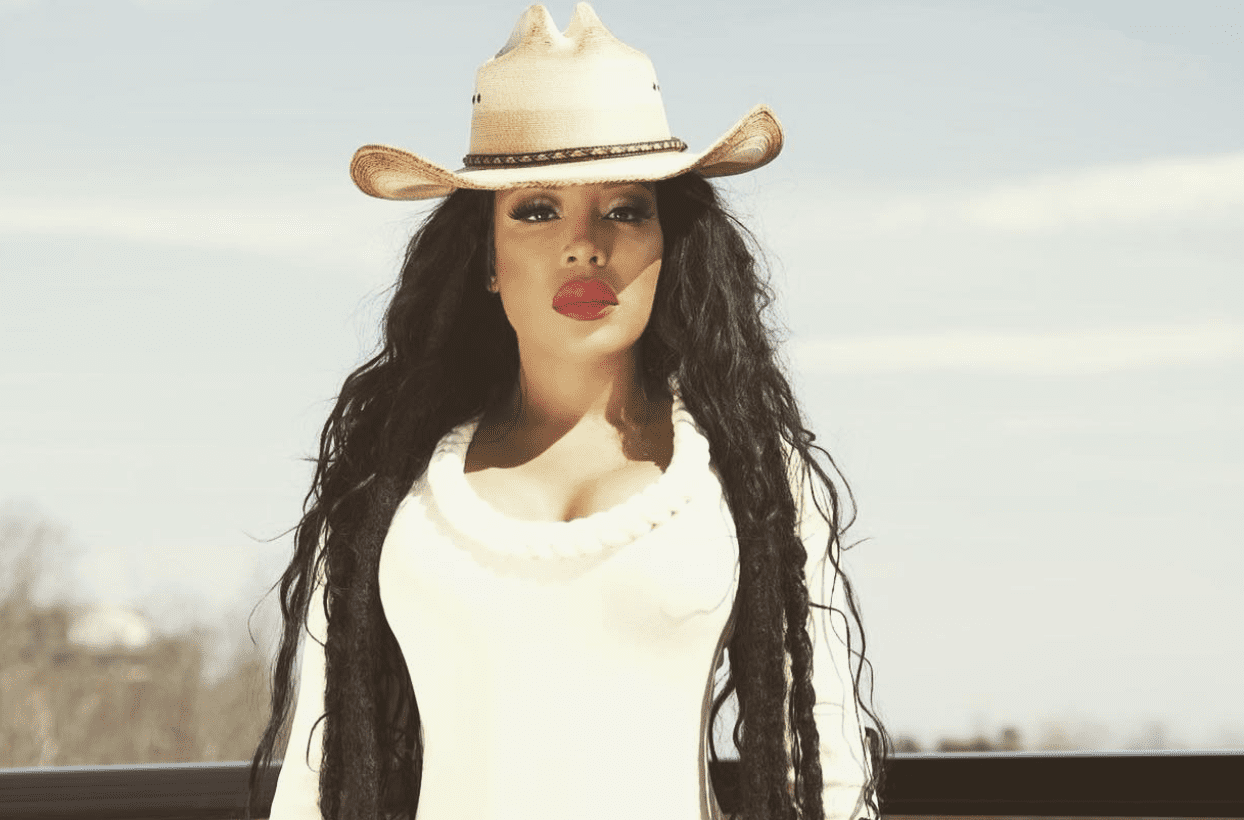 K. Michelle is ready to make her mark on country music after a lifetime of being in love with the genre.
via People:
…back when K. Michelle was working her way up her own musical ladder, the Tennessee native says that she never felt it was realistic that a Black woman like herself could ever have a career singing country music.
"Basically, I was told that going into R&B was the only route, or at least the easiest route," remembers the former cast member of VH1's Love & Hip Hop: Atlanta. "So, that's what I did. But there was always this little piece of loneliness and a sadness in me because I couldn't do what I know I was supposed to do."
But make no mistake — K. Michelle's dream to someday put out a country record never faded. "Country music is who I am," says K. Michelle, who underwent multiple surgeries back in 2018 to deal with silicone injections throughout her body. "If you got to live your life not being who you are, it's going to always be a problem for you."
A few years back, as K. Michelle watched Blanco Brown take country music by storm via viral hit "The Git Up," she found herself getting more and more motivated to eventually find her way back home to a state and a sound of music that she had long loved.
"The people around me convinced me that it was time to live," she says of the move she made back to Tennessee in 2021. "I just had been feeling so empty. I moved to Nashville, and it was the best experience of my life. I could live my life and it's right up the street from my parents."
And now that she is in Music City, K. Michelle is surrounding herself with some of country music's finest, including Morgan Wallen and singer, songwriter and "Flower Shops" hitmaker ERNEST.
"He's one of my greatest friends in the music industry," says K. Michelle, who is currently out on her I'm the Problem tour. "He wrote with me on a majority of my country album that's coming out."
Another artist that K. Michelle is now collaborating with is Justin Champagne, who joins her on her first official country music release "Country Love Song," premiering exclusively on PEOPLE and a song written by Andrew Jackson and Tredall Rener.
"I thought he was cute," laughs K. Michelle of Champagne. "As soon as I heard ['Country Love Song'], I instantly knew when I heard it that this was going to be great. It's a great transition and I love him on it."
Granted, K. Michelle knows darn well that everyone is watching and listening as she saunters her way into the genre. "I'm a new artist in country, so it's sort of like starting over," says K. Michelle, who recently released her final R&B album I'm the Problem. "I knew it was important for the both of us for my vocals to be right and to really feel the song."
But perhaps her biggest cheerleaders and confidants in the country space are the Black women who have already paved their way in the genre.
"People like Mickey Guyton have been in this fight for so long," says K. Michelle, who says she now wants to be known in the country music space as 'Puddin.' "I have so much respect for her about that. I also had Brittney Spencer over to my house to work with me and we did a record together. And to see how well they are both doing is amazing."
We can't wait to hear more. Check out Justin and K. Michelle's new song below.