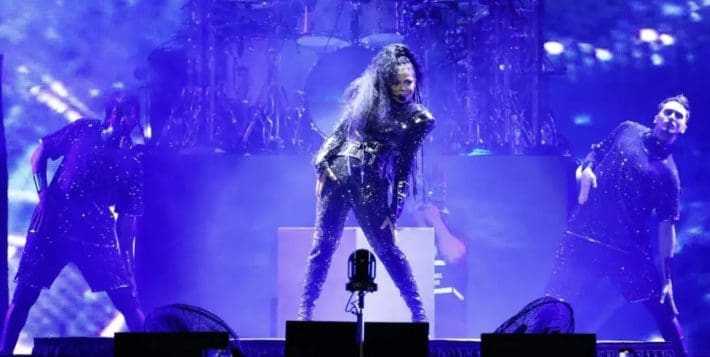 Janet Jackson wrapped the Together Again Tour in June to the biggest numbers of her storied career.
via: Vibe
According to Billboard Boxscore, her recent 34-city trek earned an estimated $50.9 million, selling 479,000 tickets during its run. Jackson beat out her previous highest-earning tour, 2001-2002's All For You Tour, which reportedly drew in $46.9 million.
The Control songstress later proved that she is her own competition after additionally surpassing her record at Madison Square Garden. Her consecutive headlining show back in May sold 24,500 tickets and grossed a career-high profit of $3.8 million, beating out the three-show run from 2001 at the venue with an estimated $3.2 million profit.
Of the tour, Jackson confessed that it was "the most fun" she's had on any tour since her first one.
"A huge reason for that is all of you," gushed the youngest of the Jackson clan on Instagram after the final show. "Thank you so much for your hard work and dedication. I am incredibly grateful. I'm praying we all have a great show tonight and wish you so much happiness & success on the road ahead of you. Love & Light, J."
Despite teasing a second leg of the tour, the 57-year-old concluded, "Thank you to all of you who came out to see our show. None of this would be possible without your support. I love you dearly and can't wait until the next time we're together again God willing."
Ludacris joined the "Pleasure Principle" singer on the road as her supporting act. Fans will be able to see behind-the-scenes insight from the recent tour and how she plans to reunite the Jackson family band after 40 years in her upcoming Janet Jackson: Family First documentary for Lifetime.