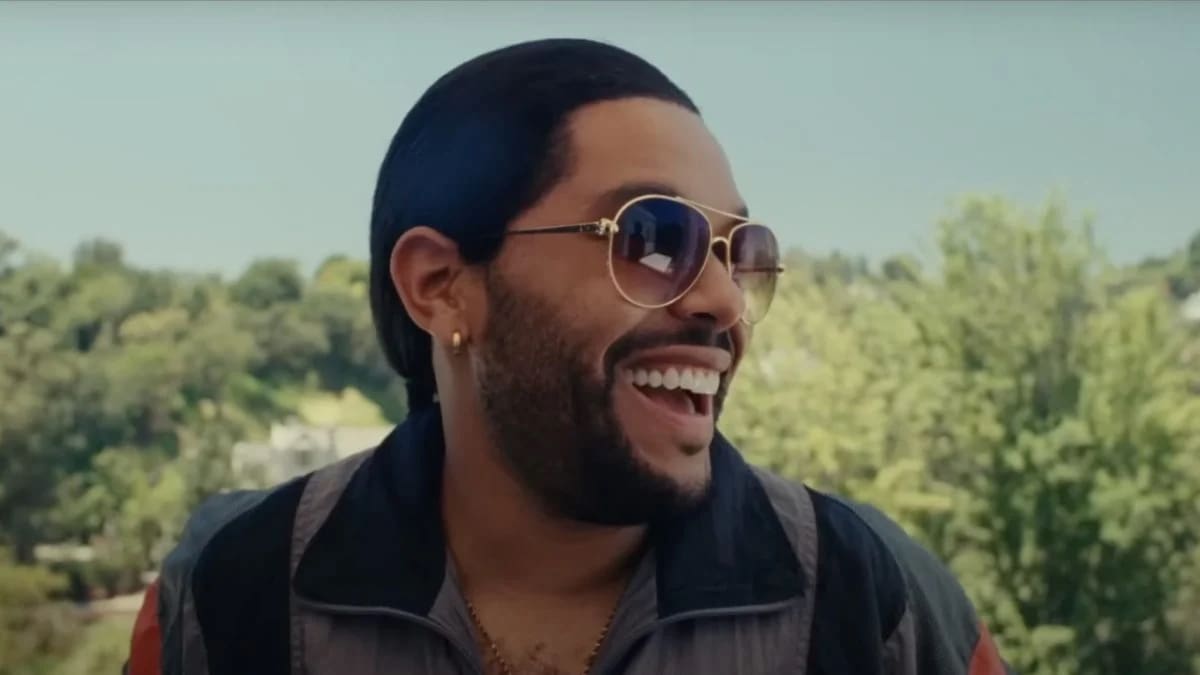 HBO's controversial new series, 'The Idol' reportedly won't return for a second season.
Source say the decision is, in part, due to The Weeknd's 'egomaniacal' behavior.
via Page Six:
The Weeknd is said to not be planning a second season of "The Idol" — amid backlash over outrageous sex scenes on the controversial series and the singer's "egomaniacal" behavior on set.
The Weeknd, whose real name is Abel Tesfaye, co-created and co-stars in the show, which has been slammed as "comically bad." Ratings for the second episode fell by 12%, or more than 100,000 viewers, from the June 11 premiere.
But a source told Page Six: "This was never meant to be a long-running show, it was always … a limited series."
The source added that HBO was not shocked by reaction to the graphic show, which airs on its Max streaming service.
"It's a Sam Levinson show, and you know what you're getting with a Sam Levinson show," said the source of the show's co-creator and director, who also oversees the network's shocking series "Euphoria."
"The Idol" follows the travails of a Britney Spears-style pop star called Jocelyn, played by Lily-Rose Depp, who falls into the clutches of a cult leader, Tedros, played by Tesfaye.
One show source told Page Six that working with Tesfaye, 33, in character as Tedros was "not an ideal experience … and not one I am eager to repeat," while another called him "egomaniacal."
His co-star Depp, 24, has admitted there were times when she would "steer clear" of Tesfaye when he was in "his zone."
Still, she insisted, "I love Abel so much. He was able to melt into this role in a way that is really difficult for anybody to do."
Asked about Tesfaye's behavior on set, one source close to the production told Page Six that the singer was "beloved," adding: "He literally opened up his home for the cast and crew. Almost the entire show was shot inside his home."
A first iteration of the series was scrapped and totally reworked by Tesfaye and Levinson after the departure of original director Amy Seimetz, who had already filmed the majority of six episodes. Seimetz has yet to speak out about her time on "The Idol."
Rolling Stone later reported that Tesfaye and Levinson cut out the feminist-leaning storylines, with a production member comparing the new direction to "a rape fantasy."
One highly placed industry insider estimated each episode originally cost around $8 million, before they were rewritten.
The industry insider said "The Idol" was meant to be a huge show for Max as it's the first major series on the freshly named streamer.
"It was a big, big show for them with big talent and a lot of buzz," the insider added. "But from what I heard, HBO knew it was a bit of a turkey as soon as they saw it.
"But [now] you have all the headlines — and that kind of makes up for it."
HBO did not reply to requests for comment.
British GQ said the second episode, which aired Sunday, contained "the worst sex scene in history," while reviews called the show "comically bad."
In return, Tesfaye told GQ: "No. There's nothing sexy about it."
He later added that the scene was inspired by the 1992 film "Basic Instinct" and its director, "king of '90s satire thriller" Paul Verhoeven — who also directed the notorious "Showgirls."
"Yes, there's moments of 'sexy' in [Verhoeven's] films but there are other moments that are very cheesy and hilarious," Tesfaye added.
A total of 913,000 viewers watched the June 4 series premiere of "The Idol" across all platforms on its first night, according to HBO, and the audience dipped down to 800,000 for the second episode.
"No one is consistently tuning in [for] television," the production source argued.
Besides, the show sourced added, "For better or worse, we're all talking about 'The Idol.'"
This doesn't surprise us one bit.