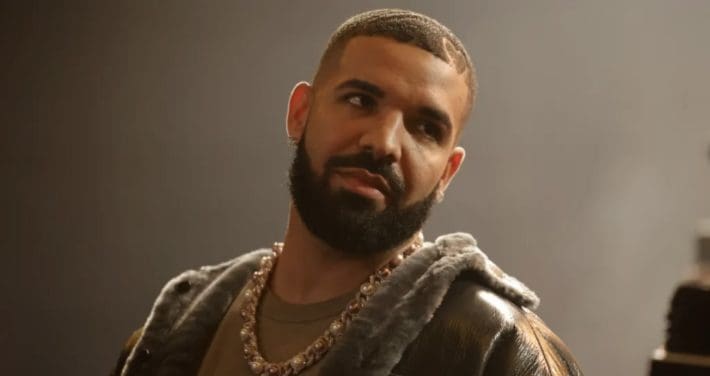 Drake was performing at a show in Milwaukee when he spotted a fan had fallen asleep in the crowd, so he went over to wake him up from his nap.
via: Vibe
During the Milwaukee stop on his It's All A Blur Tour on Friday (Aug. 4), the 37-year-old was in the middle of performing his hit single "Controlla" when he spotted the fatigued attendee napping and decided to personally wake him up from his slumber.
Walking to the front row seats at the Fiserv Forum, Drizzy continued to deliver his vocals while approaching the man, his voice growing increasingly louder until the man suddenly arose from his sleep, surprised by the rapper's presence.
Afterwards, the fan took to social media to joke about the encounter, playing on the tour's theme of "blurry" nights, which he readily admitted to experiencing himself. "It's all a blur tour was definitely a blur," the concertgoer joked in a TikTok post. "Brodie woke me up from my lil nap. Crazy @champagnepapi straight vibin lmao."
Drake's It's All A Blur Tour has been filled with numerous highlights and spectacles that have made waves on social media, as well as in the news. At one show, the rapper was pelted with a sizable bra by a fan, with the rapper joking that he had to identify its owner. The fan in question, Olivia Veronica Corr, later revealed herself as the culprit of the NSFW offering to the 6 God, earning a partnership with Playboy amid her newfound popularity.
He has also used moments from the tour to pay tribute to family, close friends, and even former rivals, as he was recently accompanied to the stage by Meek Mill during the Philly stop of the tour. Remaining cities on the It's All A Blur Tour schedule include Inglewood, San Francisco, Los Angeles, Seattle, Vancouver, Las Vegas, Glendale, Denver, Austin, Dallas, Houston, New Orleans, Charlotte, Atlanta, Miami, Nashville, Toronto, and Columbus.