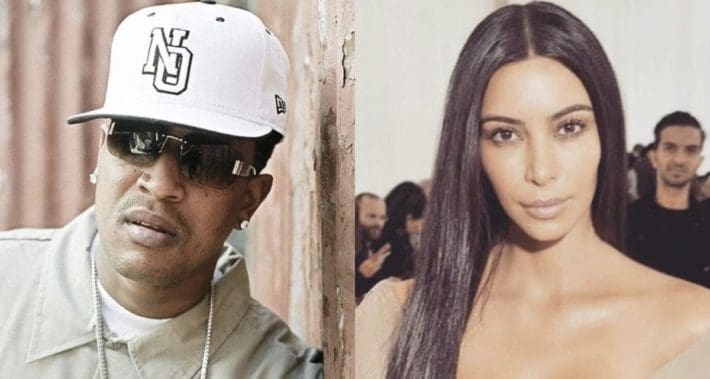 Kim Kardashian took to social media to advocate for a new trial on behalf of Corey 'C-Murder' Miller and asks her fans to join the fight.
via: HipHopDX
C-Murder has extended his sincere gratitude to Kim Kardashian (and everyone) for "advocating and believing" in his innocence over the last two decades.
On Friday (August 4) C-Murder took to Instagram where he reposted a series of tweets in which the SKIMS mogul provided an update on his case, accompanied by a brief "thank you."
"It's been a fight, and long journey for Justice," began C-Murder. "Thank you @kimkardashian [praying hangs emoji] and EVERYONE involved over the years (praying, advocating and believing) in my innocence."
On Thursday (August 3) Kim K took to Twitter where she informed fans of the strides made in securing C-Murder's freedom, explaining that the two men forced to testify against the rapper have since recanted their testimonies claiming they're untrue. This is significant because there is no longer any direct evidence tying C-Murder (real name Corey Miller) to the crime.
"There is no remaining evidence that even suggests that Corey Miller is any more culpable than the hundreds of patrons who were at the Platinum Club on January 12, 2002, when Steve Thomas was tragically shot," wrote Kardashian. "Rather than search for the real perpetrator of the crime, the local sheriff's office zeroed in on proving a case against Mr. Miller.
"The lead detective harassed multiple witnesses and mishandled the case to such a degree that the trial court had no choice but to grant Mr. Miller a new trial after he was convicted in 2003."
She continued: "In 2009, four months before Mr. Miller's second trial, his attorney attempted to withdraw and complained he had not been paid in years. The new judge refused to allow counsel to withdraw, and Mr. Miller stood trial for a second time with an attorney who made no effort to call favorable witnesses to testify.
"The State's case was minimal, limited to the now recanted testimony of Darnell and Kenneth Jordan, and rather than call the five defense witnesses who testified at the first trial that Mr. Miller was not the shooter, trial counsel played the audio of their testimony for the jury.
Further, Kardashian explained that Louisiana, where C-Murder is incarcerated, recently enacted a new law that gives wrongly convicted individuals the ability to bring forth a "post-conviction claim of factual innocence." While C-Murder did just that, he was "denied relief without even so much as an evidentiary hearing," she continued.
"In light of the fact that the only witnesses have completely recanted their testimony, there is absolutely no remaining evidence against Mr. Miller," she continued. "Corey Miller deserves a day in court to test the veracity of the recanted statements and to prove that he did not shoot Steve Thomas."
Now there's backlash from the victim's family.
George Thomas, brother of the slain Steve Thomas, tells TMZ Hip Hop … whenever a celebrity such as Kim Kardashian advocates for C-Murder, it's like reopening the same wound that cut the family so deep years ago.
He says the advocacy from Kim K and other celebs has made it impossible to properly mourn Steve, who was only 16 at the time of his death, adding the family is constantly reliving the pain.
George says there's a mountain of evidence pointing to C-Murder as the killer, and thinks it's just celebs — not the common man — who want the ex-No Limit rapper freed from prison.
George says he's all for Kim using her voice to help innocent people, C-Murder is not that guy — his conviction was upheld in 2011 and he even appealed to the U.S. Supreme Court, which refused to hear the case.