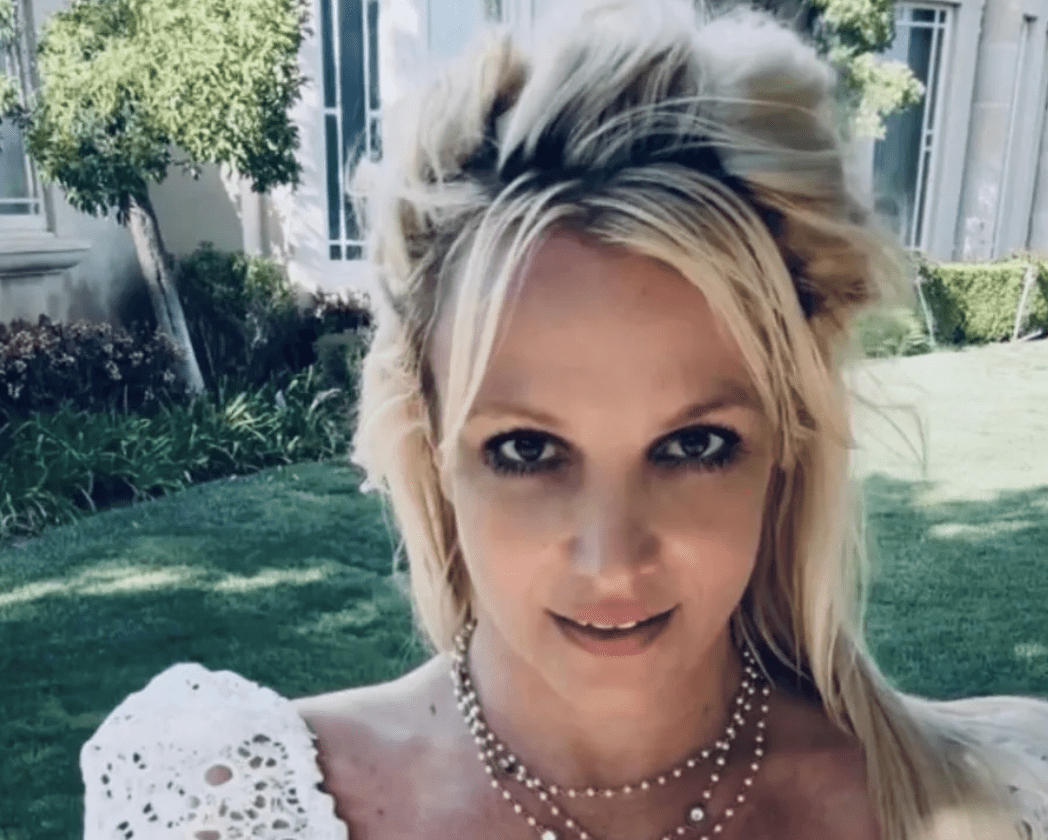 Britney Spears is hitting back at claims that she has been "amped" up on caffeine and energy drinks and is subsequently a danger to herself.
via Page Six:
"My mind gets busy and sometimes that can be an easy target to mess with ?," she captioned an Instagram post Thursday. "Anyways, I'm sticking to watermelon juice, which is the weirdest thing ever but I was told for years I can't have coffee and now that I can it's my pride … I can't even look at it !!!"
After the "Gimme More" singer, 41, said that green tea is her "prized possession," she noted that she never stays up late with Red Bull, adding that "it is absolutely the worst drink ever."
"I make jewelry, candles and doll clothes … Okay, so what ???" she continued. "I may be a loser but I do what makes me feel most alive and gives me interest but I don't like people in media bullying me and saying hateful things."
Spears concluded her message by checking in on her fans.
"How are you guys doing ???" she wrote. "What's going on in your lives ??? How are you feeling lately ??? What activities are you doing these days ??? ???"
The lengthy caption was shared alongside a meme, which read, "In every relationship there's the person who falls asleep instantly and the other person who lies awake wondering how that's even possible."
Spears' post came a day after TMZ reported that she had been staying awake for "three consecutive days" guzzling energy drinks — including Red Bull, Celsius, coffee and other caffeinated drinks — "nonstop."
Experts told the outlet that consuming that many energy drinks is "unsurprising for people with mental illnesses."
On Monday, the outlet also released the explosive trailer or their forthcoming special, "TMZ Investigates: Britney Spears: The Price of Freedom," which will showcase the singer's life post-conservatorship — including her marriage to Sam Asghari and an alleged failed intervention.
In February, Spears refuted TMZ's claims that she "almost died" following the cancellation of her intervention.
"I mean at some point enough is enough," she wrote on Instagram at the time. "I'm probably going to have to stop posting on Instagram because even though I enjoy doing it, there's obviously a lot of people who don't wish me well !!!"
Asghari also spoke out about the intervention, saying that it "did not occur."
"My wife is in full control of her life and will continue to make all decisions involving her care regardless of circumstances," the model, 29, said in a statement to "Access Hollywood" in February. "Speculation on her health is inappropriate and should end immediately."
A source told Page Six exclusively that the intervention never happened because it was ultimately deemed "unnecessary."
"Unfortunately, there is a lot of hysteria in the media right now, but Britney is fine, and much of this has been overblown and grossly distorted," the insider told us.
When it comes to Britney, we truly don't know what to believe anymore.