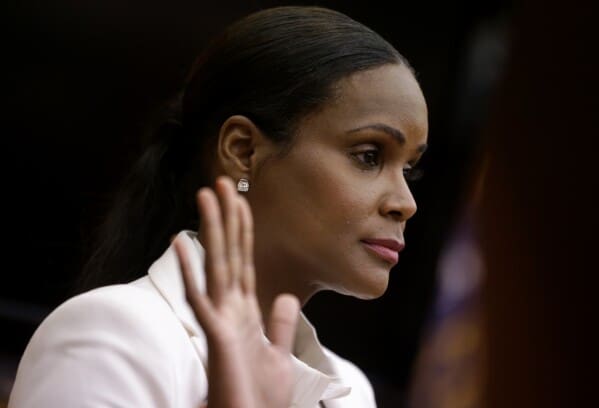 More than a decade after the son of Usher's ex-wife Tameka Foster — Kile Glover — died tragically in Atlanta's Lake Lanier, she's asking for the oft-troubled body of water to be drained.
via NYP:
Fashion designer Tameka Foster has collected more than 3,000 signatures on an online petition to "drain, clean, and restore" Lake Lanier, a 44-mile-long reservoir northeast of Atlanta.
Only when the massive lake is completely drained can officials safely remove hazardous material and "implement improved safety measures at the lake to ensure the well-being of all individuals engaging in personal watercraft and recreational activities," Foster claimed.
Her 11-year-old son Kile Glover was floating on an inner tube in Lake Lanier in July 2012 when a jet ski driven by family friend Jeffrey Hubbard crashed into him.
Kile — son of Bounce TV founder Ryan Glover and stepson of Usher — was declared brain-dead but kept on life support for two weeks before he died.
"This incident, among others, underscores the urgent need for proper zoning, safety, and complete overhaul measures within the lake," Foster said.
Heavy traffic on the lake has resulted in hundreds of boat collisions in the past three decades, according to the Georgia Department of Natural Resources.
The agency reported more than 170 boating and drowning deaths between 1994 and 2018.
The grieving mother claimed that the construction of the 73-year-old man-made lake, which partially flooded the heavily black community of Oscarville, could be affecting the water's currents and poses a danger to those who use it for recreation.
In addition to being a popular getaway spot, the lake provides drinking water for about 5 million people, according to the Chattahoochee Riverkeeper conservation group.
The Buford Dam at the lake's southern end generates hydroelectric power for the metro Atlanta area.
After draining Lake Lanier, Foster proposes the implementation of stricter regulations and zoning for water-related activities.
"Draining, cleaning, and restoring Lake Lanier is not only necessary but also an opportunity to honor the memory of those who have lost their lives and prevent further tragedies," she wrote.
"I Love You Kile and I will fight to the end!"
Foster and the "DJ Got Us Falling in Love" singer divorced after two years of marriage in 2009.
The couple share sons Usher Raymond V and Naviyd.
The two had had a contentious relationship and were in the midst of a fierce custody battle when the tragic accident occurred.
Lord — if they drain Lake Lanier, there's no telling what they'll find. It creeps us out just thinking about it.