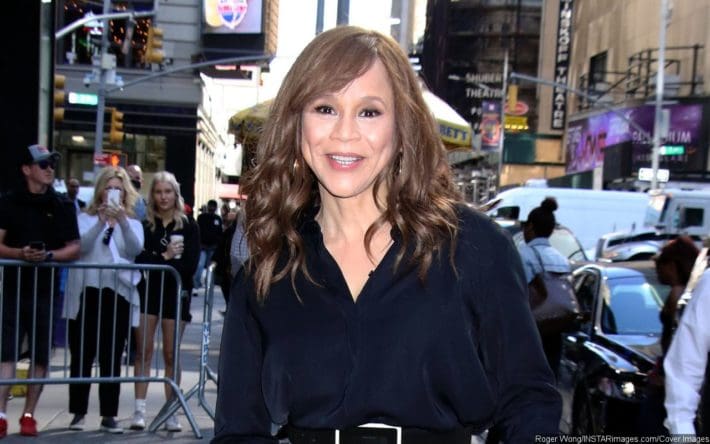 Rosie Perez says that an agent once advised her to drastically change her appearance to look more caucasian.
via: AceShowbiz
The Brooklyn-born "White Men Can't Jump" actress, who has Puerto Rican roots, said she fired the woman for saying she should dye her hair and get a nose job as she claimed it would lead to landing more roles.
The Oscar and multiple Primetime Emmy Award nominee told Variety, "She told me that if I dyed my hair blond and got a nose job, 'I can get you more jobs. Because you're not black.' I couldn't believe it. I was like, 'Oh my goodness,' like, 'thank you, fired.' "
But she said about panicking after the reality of her decision set in, "I had nobody, I had no money." The 50-year-old actress, whose breakthrough role came in Spike Lee's 1989 "Do the Right Thing", was helped by her "Criminal Justice" co-star Jennifer Grey, 62, who immediately got her agent to represent Rosie when she heard the story, and branded the showbiz industry "racist".
Rosie continued, "Jennifer and I clicked instantly. I haven't seen that woman in ages, but I just think she's phenomenal. She's like, 'I cannot believe how racist this industry is.' She picks up the phone and calls Jane Berliner at CAA and says, 'You need to represent this actress.' "
Soon after Jennifer's help, Rosie landed one of her most famous roles, as Woody Harrelson's quiz show obsessed girlfriend Gloria in "White Men Can't Jump" – a part originally written for a white woman. She said about the project, "It was just a magical summer. And when you're scrolling on your TV to see what you want to watch, and 'March Madness' comes up, and then there's 'White Men Can't Jump', you can't help but watch."