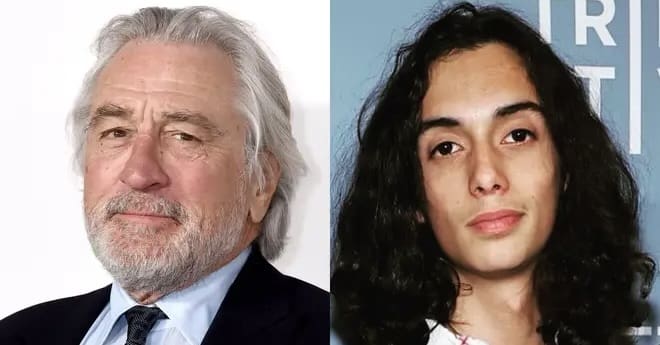 Investigators have revealed the cause of death of Robert De Niro's Grandson, 19-year-old Leandro Anthony De Niro-Rodriguez.
via: US Weekly
New York City's chief medical examiner told TMZ on Tuesday, August 8, that Leandro had fentanyl, bromazolam, alprazolam, 7-aminoclonazepam, ketamine and cocaine in his system, ruling his death an accidental overdose.
Leandro died at age 19 in July. His mother, Drena De Niro — whom Robert adopted while married to her mother, Diahnne Abbott — penned a heartwarming tribute to the late teenager at the time.
"My beautiful sweet angel. I have loved you beyond words or description from the moment I felt you in my belly," Drena wrote via Instagram. "I don't know how to live without you but I'll try to go on and spread the love and light that you so made me feel in getting to be your mama. You were so deeply loved and appreciated and I wish that love alone could have saved you."
The filmmaker shared Leandro with artist Carlos Mare, whom she mentioned in her emotional statement. "I'm so sorry my baby, I'm so sorry @carlosmare. Rest in Peace and Eternal Paradise my darling boy," she wrote.
Mare, for his part, commented on the post: "My dear Drena … words aren't enough to express the joy he gave us or the loss we now endure with our families and friends. He is Godschild now. On this full moon his spirit luminates what could not be seen in the dark. You can't spell LOVE without LEO."