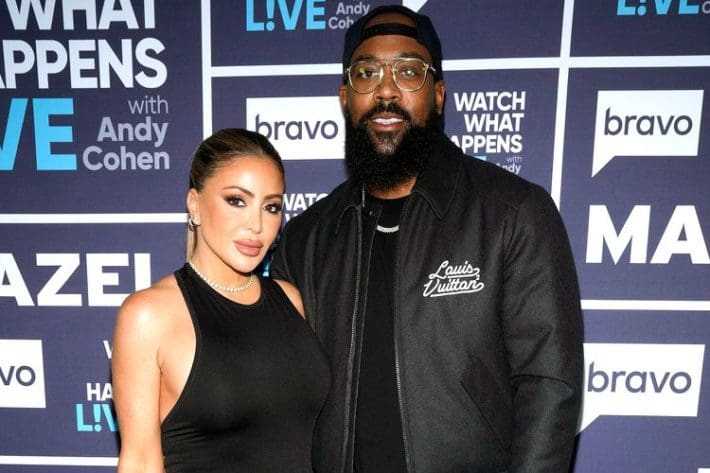 Larsa Pippen and Marcus Jordan are getting candid about whether they see kids in their future.
via: Complex
They discussed the possibility in their new iHeart Radio, Separation Anxiety with Larsa Pippen and Marcus Jordan.
"There's been conversations around [having kids]," Michael Jordan's son said.
"When we go and we meet people, or I'm introducing you to some of my friends, or you introduce me to some of your friends I feel like it gets brought up."
"But I feel like we've never had a one-on-one, private conversation about having children," he pointed out.
"It's one of those things where I think time will tell, you know?" Pippen replied.
"I do feel like I'm happy, because I have four kids, and I feel like you don't have kids, so basically, it'd be a question for you. Because I'm really fulfilled with my four children," she continued.
Pippen shares four children with Hall of Famer Scottie Pippen; Scotty Jr., 22; Preston, 21; Justin, 18; and Sophia, 14.
He went on spoke how he feels fulfilled without experiencing fatherhood. "I've always viewed Trophy Room, my [sneaker} boutique, as my baby," he explained.
He emphasized the importance of finding purpose outside his famous last name. "I wanted to establish my own name, outside of being Michael Jordan's son. So for me, Trophy Room gave me that opportunity as my business. So I've always nurtured it and treated it as my child."
"Now, obviously, that's not the same as having an actual baby, but it's occupied all of my time and energy," he said.
He admitted to getting baby fever whenever he sees his nephew. Marcus then noted that he and Larsa will talk about the matter "further down the road at some point."
The duo sparked romance rumors in 2022 as they enjoyed a lunch date in Miami.
Since their pairing, social media has questioned their relationship due to an ongoing feud with her ex-husband Scottie Pippen and Michael Jordan. The former teammates' relationship was highlighted in ESPN Films and Netflix's hit 2020 documentary The Last Dance, which focused on the Chicago Bull's reign in the '90s.