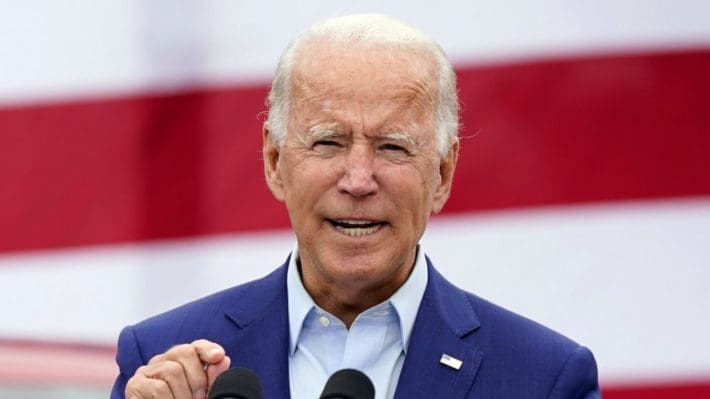 President Joe Biden on Tuesday launched his reelection bid, as he seeks to win over Americans who are tired of stubbornly high inflation or worried about his ability to serve a second term in the White House.
via: CNN
Biden's quest for a second term will unfold amid what would normally be deeply unpromising circumstances, with his approval rating languishing in the low 40s, with the country exhausted by successive crises after pandemic isolation ceded to a battle with soaring inflation. Polls show that a majority of voters – and even a majority of Democrats – don't want him to run again. And the last thing the country appears to want is a Biden rematch with the 45th president, who's the current frontrunner in the nascent Republican primary race.
But Trump's strength inside the GOP forms the core rationale for Biden's campaign. The incumbent reasons that he's the best bet Democrats have to prevent his predecessor from winning a second term that would surely be even more wild than the first.
Biden is beginning his final campaign after a lifetime in politics from a familiar position of low expectations. But he's repeatedly defied conventional political wisdom and connected with swing voters by standing as the antidote to Republican extremism. Paradoxically, even though much of his party seems to wish it had an alternative, Biden appears sufficiently strong to ward off the emergence of any significant primary challengers.
The president ignited his reelection bid with the release of a campaign video on Tuesday – four years to the day after launching what was then seen as a long-shot effort to fulfill a White House dream first kindled by an unsuccessful race for the 1988 Democratic nomination.
"When I ran for president four years ago, I said we are in a battle for the soul of America. And we still are," he said in the video, which opened with images of the January 6, 2021, insurrection and abortion rights activists protesting at the US Supreme Court.
Amazingly, the same motivation that underwrote his 2020 White House run – Trump's threat to US democratic institutions and values – will be the foundation of his reelection bid. Biden, in the shadow boxing of an unannounced 2024 bid, has fulminated against "MAGA extremism" and anchored a surprising Democratic showing in the 2022 midterms on the same theme.
Every generation has a moment where they have had to stand up for democracy. To stand up for their fundamental freedoms. I believe this is ours.

That's why I'm running for reelection as President of the United States. Join us. Let's finish the job. https://t.co/V9Mzpw8Sqy pic.twitter.com/Y4NXR6B8ly

— Joe Biden (@JoeBiden) April 25, 2023