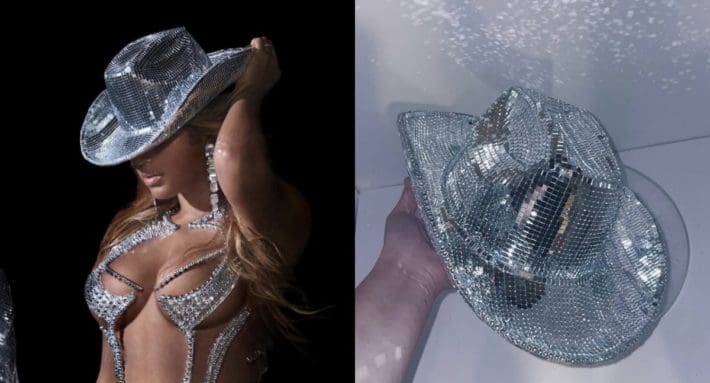 Beyoncé has asked her fans to wear chrome outfits to the final month of her Renaissance World Tour to celebrate her birthday.
The global star wrote the request on her Instagram stories and her website, telling concertgoers "my birthday wish is to celebrate with you wearing your most fabulous silver fashions to the shows 8.23 – 9.22!"
"We'll surround ourselves in a shimmering human disco ball each night. Everybody mirroring each other's joy. Virgo season together in the house of Crome," the message reads.
The request has sent her fans into frenzy as they scramble to come up with outfits that fit the dress code.
Subsequently, plenty of Etsy stores have seen their sales skyrocket as many try to find the perfect outfit in time.
Speaking to TMZ, Etsy stores have shared that they've had several messages from attendees of the tour trying to find outfits that can be shipped quickly.
We're told chrome outfits are sellin' like hotcakes, with items as expensive as a $112 shirt already low in stock.
Sequin Fans, one of the hot-selling companies — says it's seen a 200% sales increase in silver apparel and a 400% bump in overall traffic.
Radiancy Designs saw more than 4 times its usual traffic after Bey posted her request, with 80% of that coming from folks searching "Renaissance Tour"-related keywords.