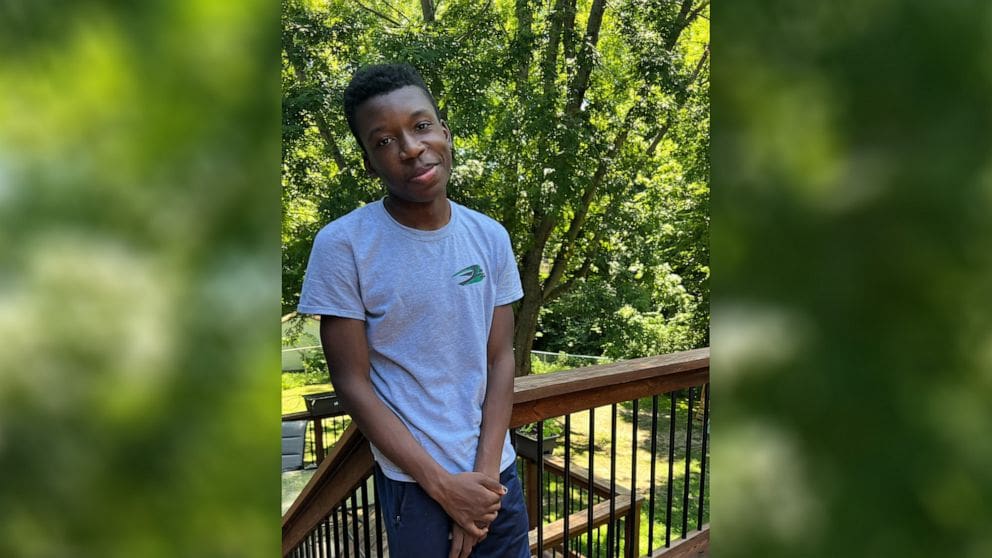 16-year-old Ralph Yarl has been released from the hospital four days after he was shot by a Kansas City homeowner.
via FOX 4:
Paul Yarl confirmed to FOX4 that his son Ralph Yarl is out of the hospital Monday and on the road to recovery.
Ralph was shot Thursday night by a Clay County homeowner after accidentally going to the wrong home to pick up his siblings.
Kansas City police said just before 10 p.m. April 13, Ralph was picking up his younger siblings at a home on N.E. 115th Terrace when he mistakenly went to a house on N.E. 115th Street.
When Ralph arrived at the home, the homeowner shot him.
According to his family, Ralph was shot twice, including once in the head. Police would not confirm how many times or where he was shot.
That night, the homeowner was taken into police custody for questioning. He was then released pending further investigation.
"In this case, the prosecutor requires more information from investigators that would take more than 24 hours to compile," KCPD Chief Stacey Graves said Sunday.
Graves also said that she is listening and understands the cries from this community.
"We want the community to know that we are committed to justice in this case, and every case and work every day to seek that justice for all victims of all crimes," Graves said.
Councilman Brandon Ellington called for immediate charges to be brought forth, saying there is "no justification for mistakenly shooting someone, let alone a child."
"Failure to prosecute in this case would appear to be misconduct even though prosecutor's have discretion," Ellington said in a statement.
As of Monday, Clay County Prosecutor Zachary Thompson said his office has not yet received a criminal referral from the Kansas City Police Department to present charges for this case.
However, the prosecutor said his office is working with police to speed the process up so they can review the case and determine if charges are appropriate.
"In this moment, it is imperative that we allow local law enforcement to investigate all the facts of the shooting. We must ensure that justice is served and the law is upheld. Mr. Yarl and our communities in Kansas City deserve nothing less," Congressman Emanuel Cleaver said in a statement.
As of Monday morning, more than $1.2 million had been raised through a GoFundMe campaign to support the 16-year-old.
Kansas City Chiefs quarterback Patrick Mahomes also put his support behind the Kansas City teen.
"My prayers and support are for Ralph and his recovery. You never want these situations to happen," Mahomes said Monday.
Our prayers are with Ralph and his family.