<![CDATA[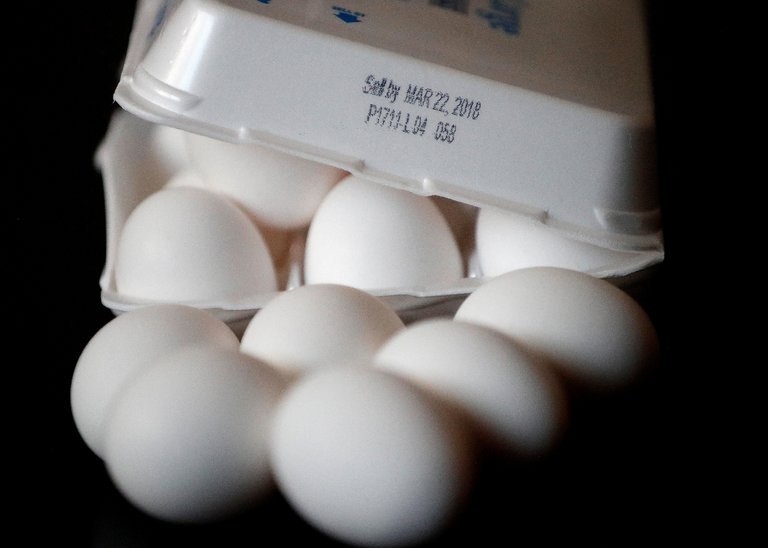 A company has recalled more than 200 million eggs after an more than a dozen cases of salmonella were traced to one of its farms in North Carolina.
---
via NYT :
The federal Food and Drug Administration reported Friday that eggs from the affected farm were distributed to nine states — Colorado, Florida, New Jersey, New York, North Carolina, Pennsylvania, South Carolina, Virginia and West Virginia — and were likely connected to 22 reported cases of salmonella infections.
The agency learned about a cluster of salmonella outbreaks in multiple states last month, and investigators worked with the Centers for Disease Control and Prevention and state authorities to trace the source of the illness, the F.D.A. said. That led them to an egg farm in Hyde County, N.C., owned by Rose Acre Farms of Seymour, Ind.
The affected farm has paused its egg distribution and the company has voluntarily recalled more than 206 million eggs. The F.D.A. urged consumers to check their purchases and avoid eating eggs that might be contaminated.
Eggs from the North Carolina farm were sold to restaurants and in supermarkets under multiple brand names, including Coburn Farms, Country Daybreak, Food Lion, Glenview, Great Value, Nelms and Sunshine Farms.
The egg cartons affected by the recall should be labeled with the plant number P-1065, with packing dates ranging from 011 through 102. (That is according to the Julian number system that many egg companies use to record packing dates. It means Jan. 11 through April 12.)
Rose Acre Farms described itself as the second-largest egg producer in the United States. Its farm in Hyde County has about three million egg-laying hens, produces about 2.3 million eggs a day and has a United States Department of Agriculture inspector on-site daily, the company said in a statement.
"The Hyde County farm has never before experienced a recall or serious safety violation," it said, adding that the recall "was conducted in full cooperation with the FDA."
Healthy people who contract salmonella can usually recover without treatment after a few days of fever, diarrhea and abdominal cramps. Some cases require hospitalization and the illness can be fatal.
The C.D.C. estimates that salmonella infections — the vast majority of them from food — cause about 1.2 million illnesses and 450 deaths every year in the United States. A recent outbreak in the Midwest traced to chicken salad from an Iowa food processing company made at least 265 people sick and led to one death.
If you have eggs in your fridge and live in one of those nine states, you might want to check them out. 200 Million is a LOT of eggs.
]]>