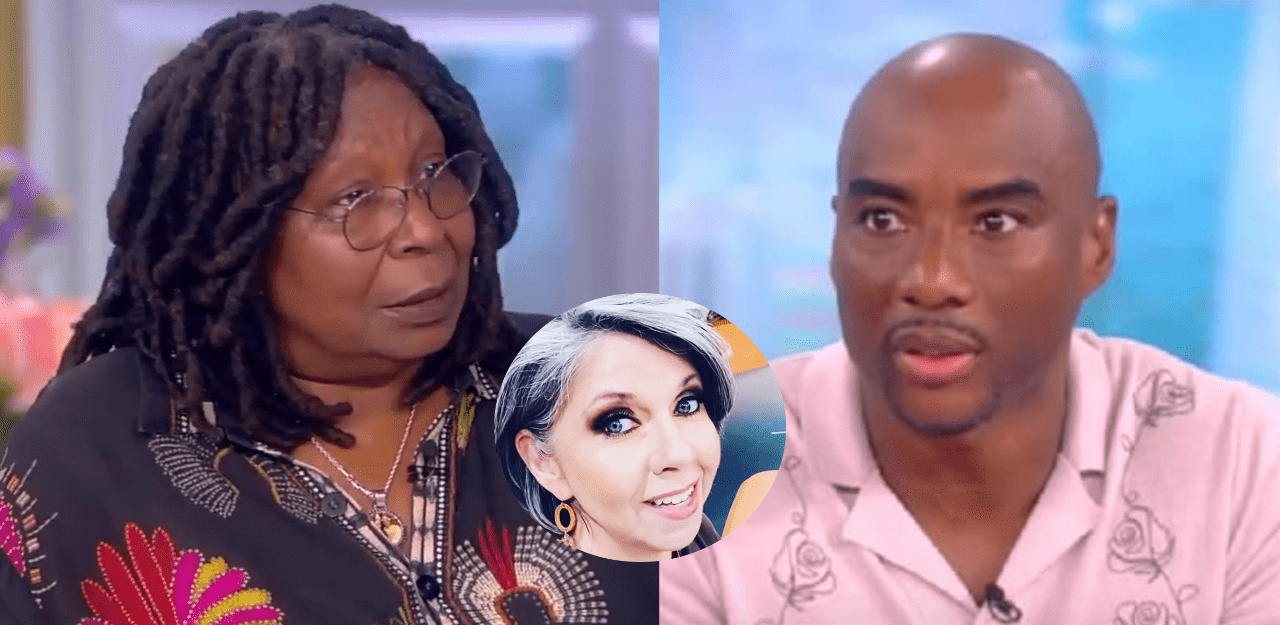 Whoopi Goldberg and Charlamagne Tha God have both spoken out in defense of a Mississippi news anchor who was pulled from the air after quoting Snoop Dogg during a broadcast.
via People:
Earlier this month, WLBT's Barbie Bassett, who is White, was live on TV discussing a new release from the rapper's wine collection, according to The Clarion Ledger.
When a colleague joked about Bassett getting a tattoo of the rapper, she replied, "Fo shizzle, my nizzle," a phrase that includes slang for the N-word.
Although the station has not commented publicly on the matter, her bio is not listed on WLBT's website, and she has not been on the air since, according to The Clarion Ledger.
As news of the story spread nationwide, both Goldberg and Charlamagne defended Bassett.
During Monday's episode of The Breakfast Club, Charlamagne said that it was possible she had no idea what she was saying at the time.
"She might not even know," he said. "She probably has no idea."
Bassett was also a topic of discussion on Tuesday's episode of The View.
Goldberg, who has issued a number of apologies over the years after comments she made on air, including about the Holocaust, said that her views on the topic were informed by "having been in this situation before."
"There has to be a book of stuff that nobody could ever say, ever, ever, ever. Include everything," said Goldberg, 67. "Include everything because I tell you, the things that change, 'You can say this, but you can't say that, but next week you might not be able to say this,' it's hard to keep up."
"Just because we're on television, doesn't mean we know everything. We don't know everything you're not supposed to do," Goldberg remarked. "And if there is something someone says, if you're not going to give them the opportunity to explain why they said it, at least give them the grace of saying, 'You know what? I've just been informed that I should not of done that,' as opposed to, 'You're out.'"
She added, "Saying 'You're out' means you don't want to hear what people have to say … that could have helped somebody else not make that mistake."
Bassett has not spoken publicly about what happened and her current status at the station remains unclear.
When contacted by PEOPLE on Monday, WLBT Vice President and General Manager Ted Fortenberry said the station "is unable to comment on personnel matters."
Bassett's most recent Instagram post, made on March 14, did not directly mention what happened, but featured a quote about being able to "withstand a storm."
The newscaster, who did not immediately respond to PEOPLE's request for comment, previously issued an apology in 2022 after making insensitive comments on the air referring to a Black reporter's "grandmammy,."
"That is not the heart of who I am. And for that, I humbly ask for your forgiveness and I apologize to everyone I have offended. I will learn from this and participate in training so I can better understand our history and our people," she said at the time. "I pray you'll forgive me and that you'll extend grace through this awful mistake."
Everyone makes mistakes — right?