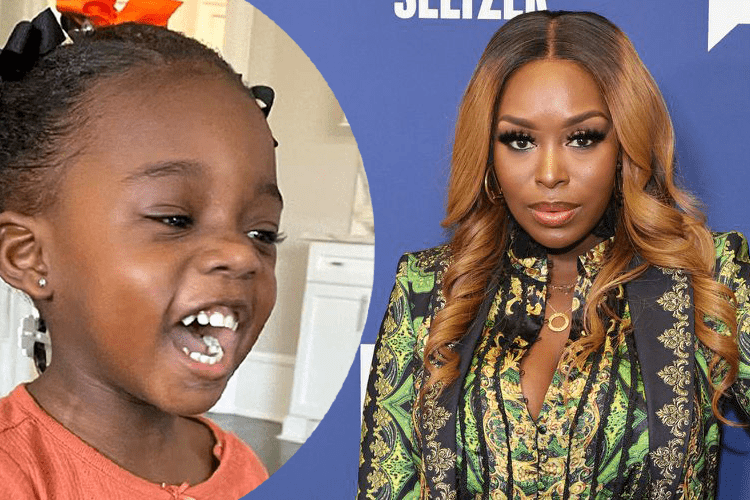 Quadriyyah "Quad" Webb's three-year-old niece died tragically while spending time at Quadd's Georgia home earlier this month.
via Page Six:
WSB-TV Channel 2 Atlanta reported Monday that Cobb County police responded to a call of a 3-year-old girl drowning at the "Married to Medicine" star's Marietta residence on July 7.
By the time officers arrived on the scene, they said firefighters were already giving the child medical aid.
Cops said the little girl was transported to a local hospital, where she was pronounced dead.
Two men who were visiting Webb's home told police that they were in the pool for about two hours until 8 p.m., at which point they got out, went inside, ordered pizza and hung out upstairs.
According to the men, who were not identified in the article, they went back downstairs after a while and noticed what they thought was a doll floating in the pool.
After they realized it was the child, they told cops they pulled her out and called 9-1-1.
It's unclear whether Quad was at home at the time of the incident, which police believe was an accident.
Officers identified the girl in their report as Aryanna Rice, who is the daughter of Tamica Webb from Memphis, Tenn.
According to the police report, Rice — whom TMZ claims is Quad's great niece — had been staying at the Bravolebrity's house for a month-long vacation.
In April, Quad posted an Instagram carousel of a little girl named "Ari" in honor of the child's 3rd birthday.
"Wow, I can't believe my baby is 3 years old today! I remember you falling to sleep laying on my chest," the reality star captioned the series of photos and videos.
"You absolutely stole my heart from the moment I saw you; Ari you're so special to me and I'm grateful to be apart [sic] of your life! I got you forever!!! Happy birthday chocolate drop????."
Quad revealed to Delux Magazine in May 2020 that her family was growing.
"We have a new baby that's on the way, and so we're very happy about her. She's in the hospital right now," she gushed at the time, adding, "My mom and I have custody of her. And so I am working really, really hard to prepare a home for her."
Quad went on, "I just want to be able to give her the best life possible, and I am responsible for that, and she's gonna get that."
The following month, the actress clarified to The Daily Dish, "Baby Ari is not my adopted daughter." Without divulging too many details, she simply said she and her mother were "in a supportive role" and part of "the village" that it takes to raise a child.
"Quad Webb and family have suffered the loss of two beloved family members, in separate occasions, in just one week," her rep told TMZ in a statement following the horrific news. "This has been an incredibly challenging experience for the entire family. Your understanding and support are deeply valued."
"In this trying time, we extend our heartfelt gratitude for the kindness and compassion shown by the public, fans and media," the statement continued. "We kindly request much needed privacy during this period of mourning, as Quad is taking time to grieve with her family."
So sad. Our hearts go out to Quad and her family.