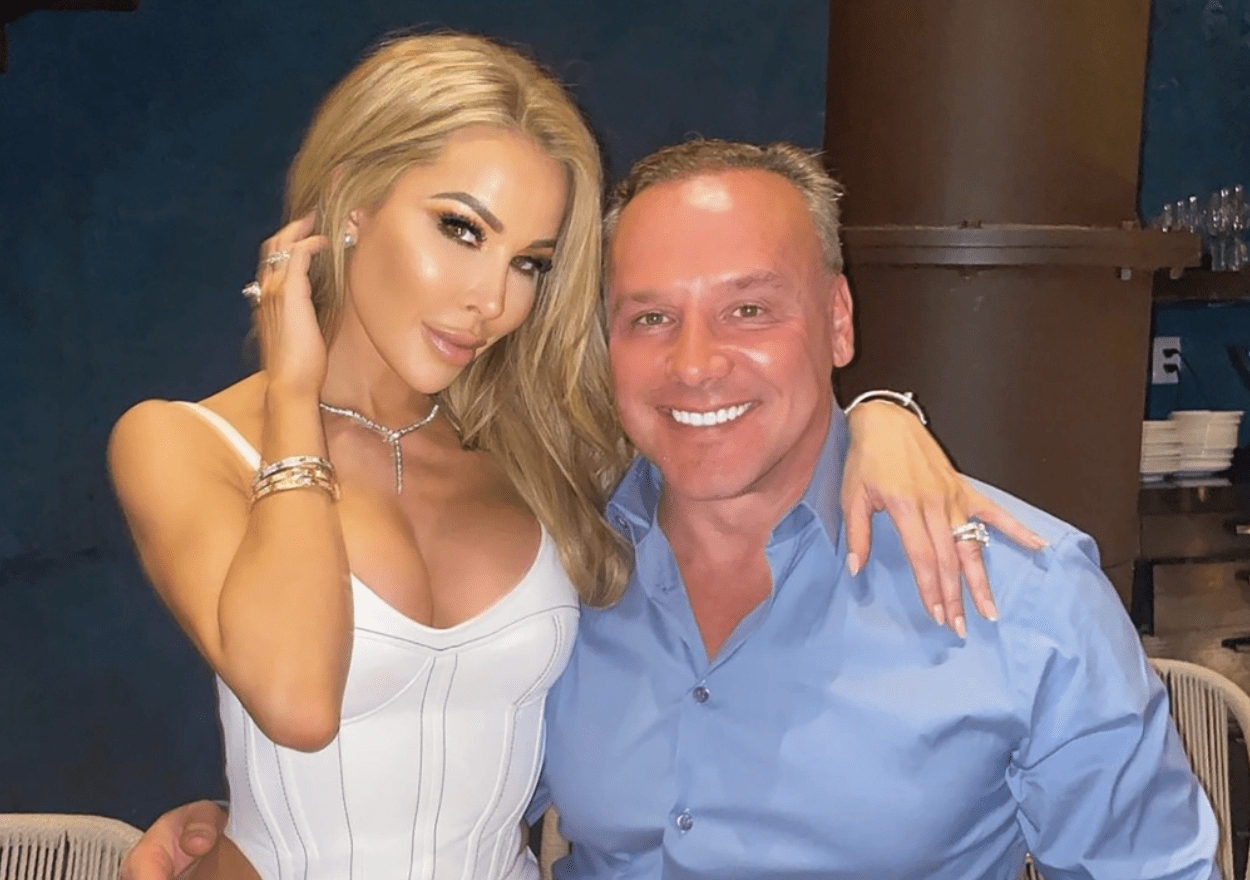 'Real Housewives of Miami' star Lisa Hochstein is being accused by her estranged husband, Lenny Hochstein, of "bleeding" him dry financially by abusing his Instacart account amid their ongoing divorce.
via Page Six:
The plastic surgeon filed an "urgent" petition, which Page Six obtained, on May 11 to have the court compel the "Real Housewives of Miami" star to adhere to their previous support agreements, as she allegedly has charged thousands of dollars to his grocery app in just one month.
Lisa "has embarked on a course of conduct aimed at 'bleeding out' [Lenny] from a financial standpoint," the documents state, and has "charged in excess of $10,000 to [Lenny's account]."
The "boob god" also alleged in the filing that his soon-to-be ex-wife "shockingly" spent $4,000 over the course of a "week and a half."
Lenny argued that Lisa's excessive grocery shopping "constitutes marital waste," and he is requesting the court sanction her for her "cash grab."
In response, the Bravolebrity claimed in a separate filing submitted the next day that her estranged husband has "turned off" her access to Instacart, Uber and Uber Eats, which she called a "violation" of a previous order.
Lisa, 40, also claimed Lenny, 56, has been making "unannounced visits" to their marital home, in which she has been residing since their May 2022 split, that make her feel "threatened."
In one example, the reality star alleged the doctor and his mother arrived at the house unannounced and called Lisa a "felon" in front of their two children and "verbally berated" her.
The exes share son Logan, 7, and daughter Elle, 3.
Lenny allegedly said Lisa "would soon be going to jail" and that their kids "would soon be having a better mother," seemingly referring to his current girlfriend, Katharina Mazepa.
Lisa argued for exclusive use of their Miami estate despite their prenuptial agreement dictating she move out. (She is also attempting to have the prenup overturned while Lenny fights to have it enforced.)
There is a hearing scheduled for May 22.
Reps for the estranged couple didn't immediately return Page Six's requests for comment.
Their latest divorce quarrel comes after the court ruled Lenny has to pay Lisa $8,000 per month in temporary support in addition to paying off a sizable sum of her legal fees.
While he agreed to pay — and has been paying — Lenny claimed the mother of two planted listening devices on his car, which she has vehemently denied.
Lisa's better than us — we'd be running up ALL of Lenny's cards at this point. He did her super dirty.