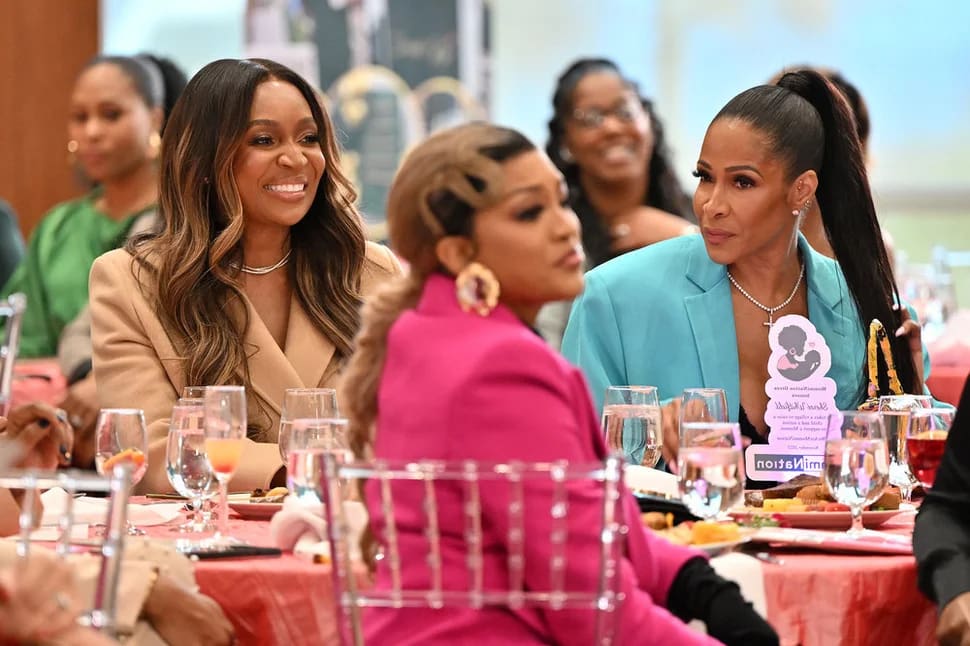 Despite a decent start, ratings for this season of 'The Real Housewives of Atlanta' aren't looking too good.
In fact, since the season 15 premiere, ratings in key demos have continued to decline — finding this past Sunday's episode at a season low.
We admit — the S15 'RHOA' trailer did look promising. However, just four episodes in viewers are already complaining of 'boring' antics and 'lackluster' storylines.
Like I said… it was a boring episode, but damn — y'all really didn't tune in ? #RHOA https://t.co/sDAajmTp47 pic.twitter.com/ghAecL3wws

— bravobuddies (@bravobuddies) May 31, 2023
At this point I'm only here for Kenya cause like im tired of Marlo and her trauma dumping AND can someone get this boring ass Courtney away from my screen. Can't stand her voice??? #rhoa @KenyaMoore pic.twitter.com/lRrPdhQVuz

— ekin-de (@pufguf) May 30, 2023
Seems like another lackluster season is in the making. The housewife franchise as a whole needs to head in a younger fresher direction. #RHOA

— lj (@oohlj_) May 23, 2023
We'd argue it's a bit unfair to blame the show's tanking ratings on one (or four) 'Housewives' — but some fans are calling for the Atlanta cast to received a complete reboot, much like the upcoming 'Real Housewives of New York City.'
Time for a total reboot I fear… #RHOA https://t.co/6qspYFWH75 pic.twitter.com/GFqqKnJX18

— The Real Gay Househusband (@TheRealGayHH) May 31, 2023
I love the show , but I do believe #RHOA needs a reboot. I love all the ladies BUT 15 years is a long run. It has become part of the culture, let's celebrate that and move on #RHOA

— Ran Dee (@Randeethatsit) May 30, 2023
Dear @BravoTV RHOA needs a REBOOT just like RHONY. ?

— William Norton (@THEREALFABUWILL) May 29, 2023
The reboot is needed ASAP!! Last Sunday's episode showed that this group is done. They all don't like each other, they're just workmates ??#RHOA

— BravoAddict (@Bravodiehard) May 31, 2023
Can a few appearances from former cast members and a group trip to Portugal turn this season around? We'll have to wait and see.