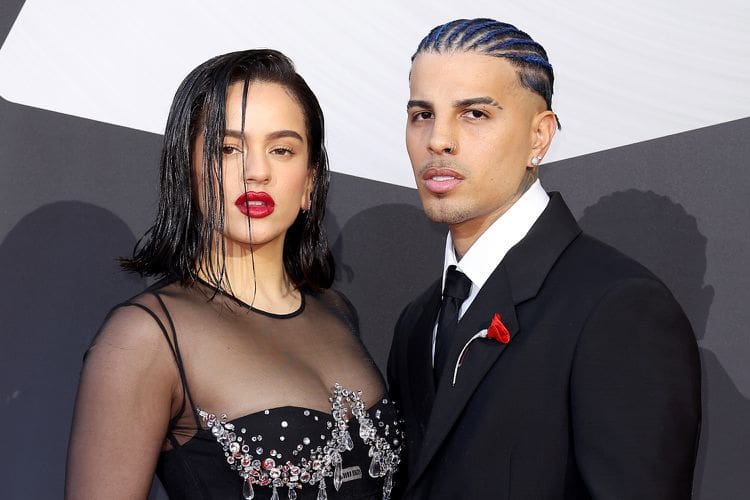 Rauw Alejandro wants everyone to know his breakup from Rosalía had nothing to do with infidelity.
via People:
Earlier this week, a source told PEOPLE that the couple — who announced their engagement in March — had split amicably. Shortly after the news broke, fans online began wondering what caused the seemingly sudden split — and now, Alejandro has addressed their concerns.
In a lengthy statement shared to his Twitter, the Puerto Rican star opened up about the split for the first time, writing that he "never" thought he would be in a position to have to provide "public statements over something so private" for him.
"Yes, a few months ago Rosi and I ended our engagement," the "LOKERA" singer, 30, wrote. "There are thousands of problems that can cause a break, but in our case it was not the fault of third parties or infidelity. During this space that I am taking to absorb all of this, erroneous public allegations have emerged."
"And for the respect that I have for her, for our families and for everything we lived, I I could not remain silent and continue watching how they try to destroy the truest love story that God has allowed me to live."
He concluded, "With nothing else to add, I love my fans very much, thank you for being there."
PEOPLE was first to break the news of their split on Tuesday. Sources said that despite the love and respect the singers have for one another, they have both agreed to end their engagement.
Rosalía and Alejandro were first linked in August 2021, and went public with their romance the following month on social media.
It's been a very wild year for relationships.