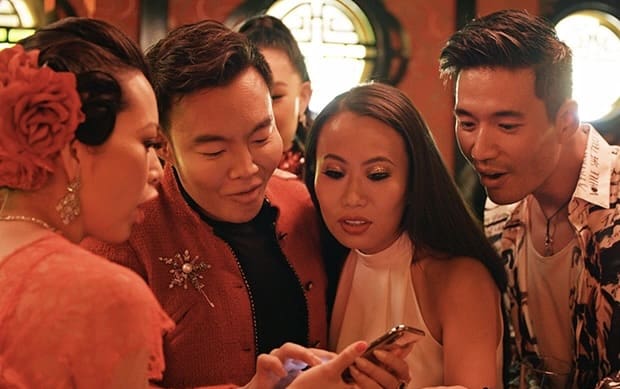 Bling Empire, the reality series focused on the lives of rich Asian Americans in LA, and its New York-set spinoff are ending at Netflix.
via: Deadline
The streamer is not moving forward with a fourth season of Bling Empire or a second season of Bling Empire: New York.
Bling Empire, which has been described as the real-life Crazy Rich Asians, followed a group of rich Asians Americans in Beverly Hills as they spend their days and nights at fabulous parties and expensive shopping sprees, while also running multi-billion dollar businesses and traveling the world, as well as keeping and spilling secrets.
Stars included Christine Chiu, Kane Lim, Kelly Mi Li, Kevin Kreider, Gabriel Chu, Anna Shay, Cherie Chan, Jessey Lee, Kim Lee, Andrew Gray, Jamie Xie and Guy Tang.
The first season premiered in January 2021, the second season premiered in May 2022 and the third season, which was ten episodes, compared to eight for the previous two seasons, launched in October 2022.
The show is produced by Jeff Jenkins Productions, run by the Keeping Up With The Kardashians exec producer, in association with 3BMG. Jenkins, Ross Weintraub, and Reinout Oerlemans exec produce with Brandon Panaligan as showrunner.
The spinoff Bling Empire: New York starred Dorothy Wang, who was in season two of the original show, as well as Tina Leung, Deborah Hung and Stephen Hung. It launched in January 2023.
The series is produced by Jeff Jenkins Productions with Jenkins, Russell Jay-Staglik, Elise Chung, Lenid Rolov, Ross Weintraub, and Reinout Oerlemans exec producing.