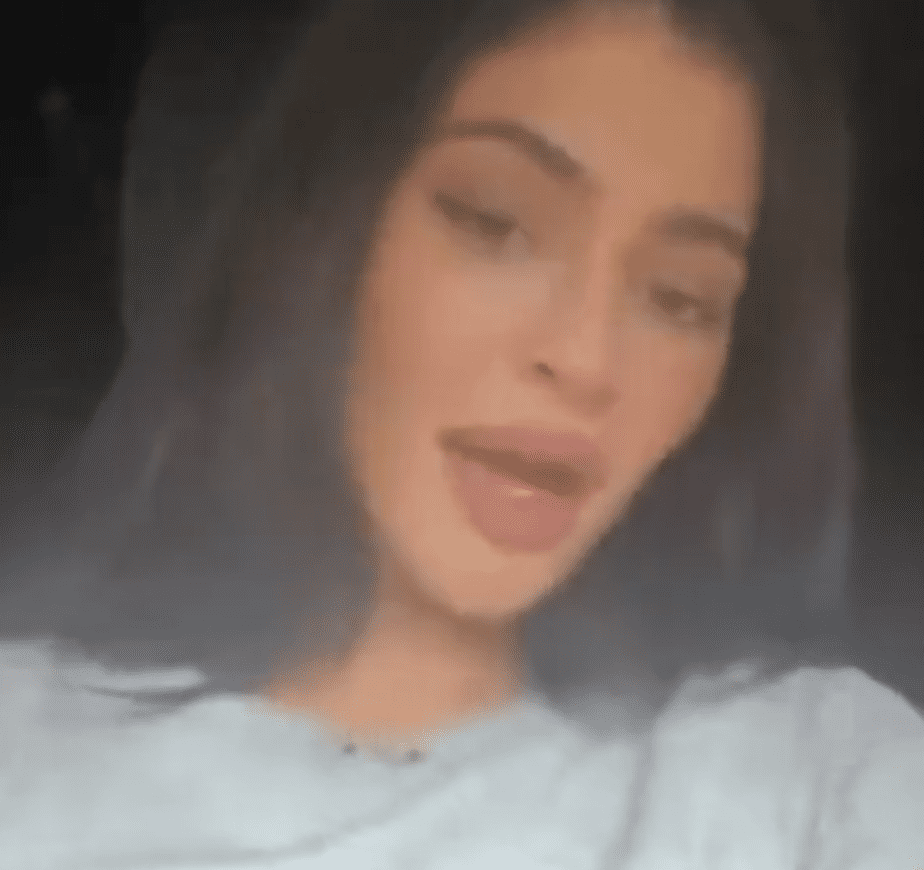 Kylie Jenner decided to play on of Tory Lanez's unreleased songs for background music in her latest TikTok — and people aren't happy.
via Complex:
On Friday, Jenner took to her TikTok page with a video of herself sitting in a car with a filter that altered her face to look like a cartoonish man. Over the video, the Toronto singer's unreleased song "Hurts Me" can be heard.
Several TikTok users have used the filter and song choice as part of a "jumpscare" trend due to the jarring nature of the filter. Despite its popularity, some are criticizing the 25-year-old for taking part in the trend.
Jenner also posted a now-deleted TikTok of her vibing to the song without the filter.
The reason for the criticism stems from Jenner being tied to the shooting incident between Tory Lanez and Megan Thee Stallion. Many feel that because the events leading up to the incident allegedly started at her place, Jenner should've been more mindful of her song choice. 
Fans reacted to the song choice, believing it to be intentional.
Jenner had remained neutral throughout the whole saga between Megan and Tory, which had people believe she was finally choosing sides when posting the TikTok. She did appear in the video for Megan and Cardi B's "WAP" when it was released in 2020. 
The shooting incident occurred after Tory, Megan, and friends were hanging out at Jenner's place, and attorneys during the trial suggested that Lanez was trying to make a move on Jenner that night. Megan reportedly became upset with Tory trying to flirt with Jenner, which led to her leaving the party early. 
Tory allegedly stayed behind, but Meg and her former friend Kelsey Nicole came back to get him. Prosecutors argued that Tory Lanez shot Megan in her feet, which a jury found to be accurate and led to the rapper being convicted on felony gun and assault charges in December 2022. 
See the controversial clip below.
Kylie Jenner posts a video of her listening to unreleased Tory Lanez music ? pic.twitter.com/YuVbVN2XNp

— Daily Loud (@DailyLoud) June 17, 2023