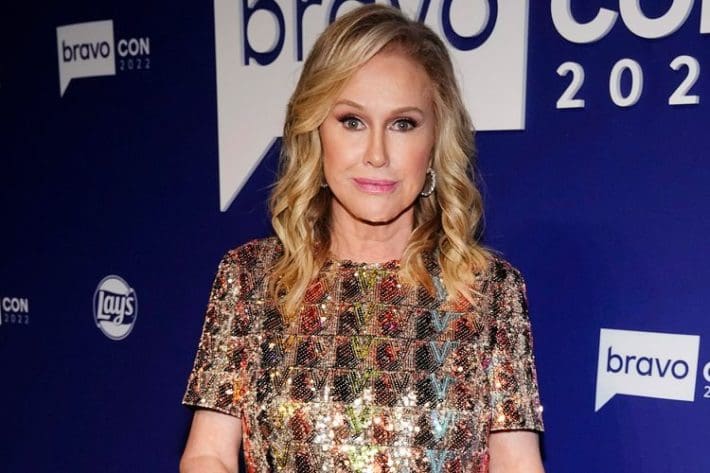 Kathy Hilton won't be seen on The Real Housewives of Beverly Hills next season.
via: AceShowbiz
The reality TV star confirmed in a new interview that she will not be returning for upcoming 13th season of "The Real Housewives of Beverly Hills" for a good reason.
"No, I'm doing 'Paris in Love'," Kathy told E! News at the Race to Erase MS Gala on the June 5 episode of E! News. She's referencing season two of daughter Paris Hilton's Peacock series.
The blonde beauty went on to say, "But I know it's going to be great. It's always interesting and fun and lots of drama."
The 64-year-old first joined "The Real Housewives of Beverly Hills" as a "friend of" in 2021, for season 11. During season 12, things got a bit tumultuous for Kathy and her sister, Kyle Richards, who have been open on the show about their on-and-off relationship.
During her time on the show, Kathy infamously had a "meltdown" which took up much of the screen time after the ladies took a trip to Aspen. At the time, Lisa Rinna alleged that Kathy said she was out to "destroy" Kyle and her family.
"We get in the sprinter van and Kathy starts screaming about everything. And she's saying things like, 'I'm gonna take down NBC, Bravo. I will take down this show single-handedly. I will f**king ruin you all," Lisa said. "And she's screaming she made Kyle. Kathy's responsible for Kyle and she said, 'I will destroy Kyle and her family if it's the last thing I ever do.' "
Kathy and Kyle, however, have seemingly put their differences aside recently when they attended their niece Whitney Davis' bridal shower on May 17. Joining them was their sister Kim Richards. "My beautiful niece @whittlesdavis is getting married A beautiful shower for our Whittles. So happy for you & @lukegrahamwhite," she wrote in the caption.
In her new interview, Kathy admitted that she and Kyle "spoke at the shower." The mom of four continued, "Things are obviously not great, I think most people know that. But we're family, we're blood. We'll always come back together."