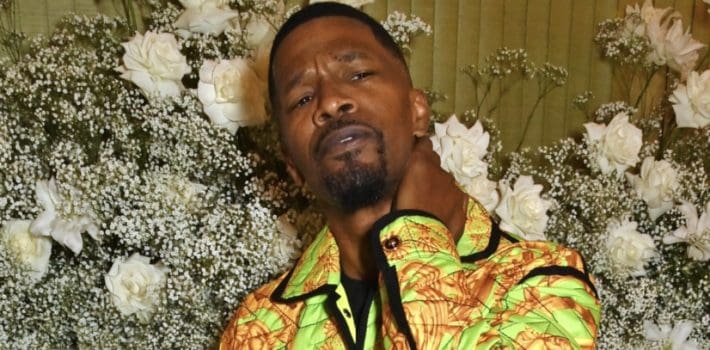 Jamie Foxx, who recently returned to the public eye following a health scare, shared a cryptic message about fake friends on his social media account.
via: Vibe
"THEY KILLED THIS DUDE NAMED JESUS…WHAT DO YOU THINK THEY'LL DO TO YOU???!" Foxx, 55, shared via Instagram Friday afternoon, followed by "#FakeFriends #FakeLove."
The post comes shortly after Foxx took to the same platform to update fans on his health after suffering a medical emergency that left him hospitalized.
"I went through something that I thought I would never, ever go through," he began at the time. "I know a lot of people were waiting and you know wanting to hear updates, but to be honest with you, I just didn't want you to see me like that, man. I want you to see me laughing, having a good time, partying, cracking a joke, doing a movie, television show. I didn't want you to see me with tubes running out of me and trying to figure out if I was gonna make it through."
He also addressed public speculation that he was paralyzed, sharing, "As you can see, the eyes are working fine and I'm not paralyzed, but I went to hell and back. And my road to recovery had some potholes as well, but I'm coming back and I'm able to work."
He also praised his eldest daughter, Corrine, and his sister, Deidra Dixon, whom he also thanked earlier this week for saving his life.
"You are magical you are beautiful you are the courageous lionesses #leoseason. And without you I would not be here… had you not made the decisions that you made I would've lost my life… I love you forever and ever happy birthday sis #swipeleft."
Foxx and family have yet to reveal the details of his medical emergency, with his latest post leading some fans to believe a former "friend" may have had something to do with the actor's injuries. Others wondered exactly who is the "they" in question while skeptics questioned if Foxx himself even shared the message.
"Ok Jamie we're trying to get people to believe you are the real Jamie.. these type of cryptic messages are not the way to go.. too soon," wrote one observer within The Shade Room's comment section, with another adding, "Some ain't righttt, he tryna tell it without tryna tell it."