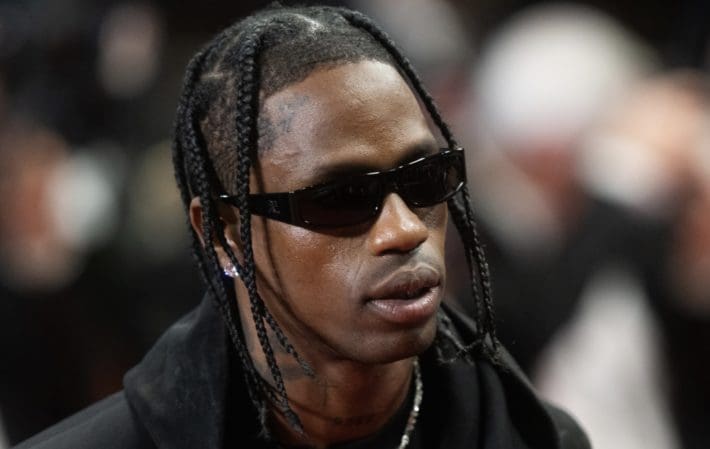 Travis Scott is in the crosshairs of a Texas grand jury.
via: Rolling Stone
A grand jury in Texas is weighing possible criminal charges against Travis Scott and others over the crowd crush at the Astroworld Fest in Nov. 2021 that left 10 people dead and thousands injured.
Kent Schaffer, a lawyer for Scott, confirmed to Rolling Stone via email that a grand jury had convened. "We are waiting for the results right now," Schaffer said, adding that he expected a decision would be handed down today, June 29.
Christopher Downey, a lawyer for Brent Silberstein, the festival manager, also confirmed that deliberations were taking place. He said, however, it was unclear when a decision might come in. "I don't know how long it's going to take — it could take a day, it could take 10 days," Downey said. "Who knows? They haven't discussed with me what the focus of their investigation is."
It's unclear how long the grand jury has been meeting for and what charges are being considered. During grand jury deliberations, prosecutors present evidence to grand juries and ask whether there's enough probable cause to support criminal charges.
Speaking with Reuters, Schaffer was confident that Scott would emerge unscathed. "Nothing Travis did or failed to do fits within the Texas criminal code," Schaffer said.
In the 19 months since the Astroworld tragedy, no one involved has been criminally charged over the incident. However, Scott and the festival's promoters Live Nation and Scoremore face dozens of class action lawsuits brought forth by thousands of people injured in the crowd crush, as well as lawsuits from the families of those killed at the festival.
The thousands of plaintiffs are asking for billions of dollars in potential damages. The plaintiffs have cited several allegations like a lack of security and poor planning from festival organizers as major factors contributing to the crowd rush. The families of two of the concertgoers who died settled their lawsuits last year.
The grand jury decision comes as Scott continues to gain momentum on his comeback in the aftermath of the tragedy, with the rapper readying the release of his new album Utopia, his first LP since his 2018's Astroworld. On Thursday, it was also announced that Scott would take part in the 2023 iHeartMusic Festival in Las Vegas.