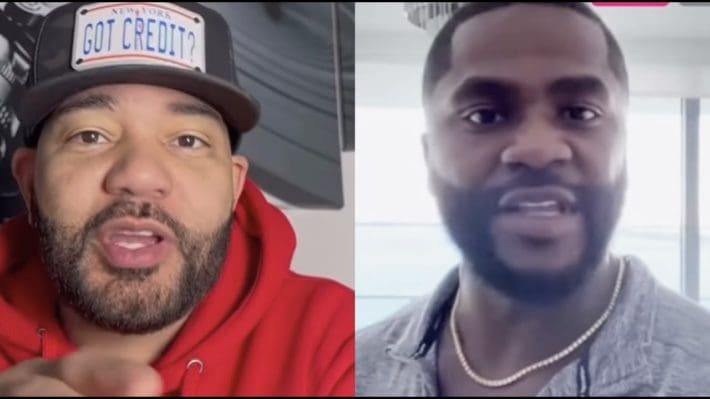 Former NFL player, Tony Robinson accused Envy of running a real estate scam with his business partner, Cesar Pina.
Several of Pina's clients have accused him of financial mismanagement. In his tweets, Robinson noted that Envy and Pina have 20 properties in foreclosure.
Envy eventually went on Instagram Live with Robinson to defend himself from the accusations. Pina also denied the allegations on Instagram, attempting to clear The Breakfast Club host's name.
The Shade Room reported exclusively that Envy has filed a defamation lawsuit against Robinson, better known as #TonyTheCloser. Documents obtained by The Shade Room accuse Tony of publicly and maliciously spreading false claims about Envy on his websites and various social media accounts.
The defamation suit also accuses Tony of broadcasting an illegally obtained telephone call between him and Envy during an ig live in an attempt to "prove" that Envy was aware of the fraud allegedly conducted by the Pinas. Envy's attorney claims that Tony's actions have harmed Envy's prospective economic and/or contractual relationships with potential business partners. They are seeking compensatory and punitive damages.