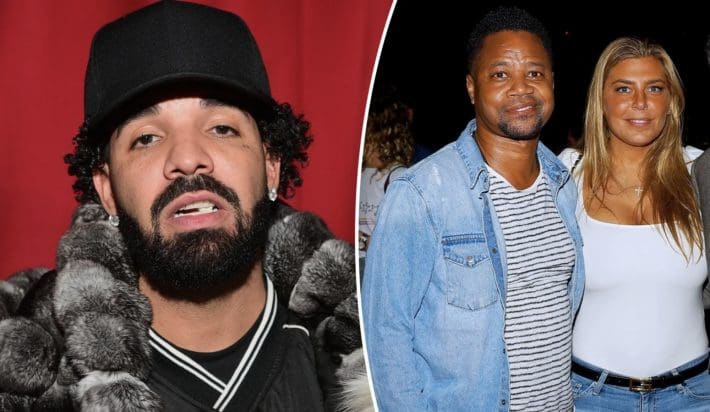 It appears Drizzy is in the market for more real estate.
via: Page Six
Drake is leaning on Cuba Gooding Jr.'s girlfriend Claudine De Niro to secure his next pad, we hear.
A source told Page Six the Canadian-born "Trust Issues" hitmaker has been having real estate conversations with De Niro about finding property in Miami, Fla
Drake and De Niro's Oscar-winning boyfriend seemingly confirmed she's his "real estate agent" at a party during one of his concert stops in Chicago over the weekend.
Drake referred to De Niro as "my real estate agent" in a video posted on Instagram. And if it wasn't clear, Gooding Jr. even had him repeat it.
"Drake, what did you call Claudine De Niro just now?" he asked.
"I said she's my real estate agent… She was looking into some things," the rapper replied giddily.
De Niro isn't new to the real estate game. She worked alongside her ex-husband, Raphael, and helped him develop the De Niro group at Douglas Elliman before they tied the knot in 2008.
The former couple has since divorced and she has moved on with Gooding, as well as real estate agency Compass in New York, we're told.
She is also licensed in Florida, where she's an associate broker for Dezer Platinum Realty.
In fact, we're told the longtime New Yorker has fled the Big Apple, and is now a full time resident in Miami.
Perhaps, Drake will also look to rent her Tribeca loft that she recently put on the market?
A rep for the rapper and De Niro would not comment.