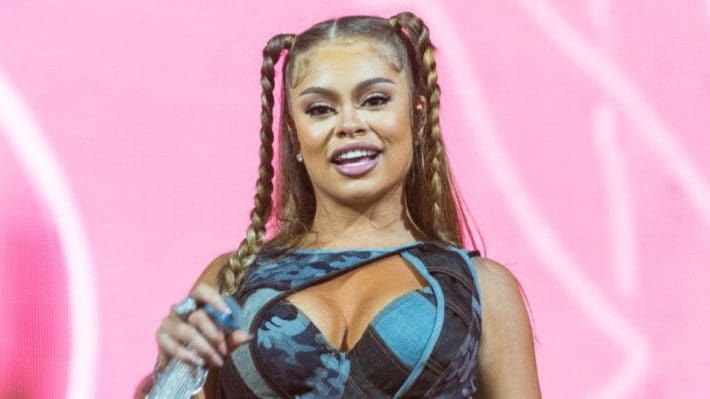 Latto has made her acting debut on "Grown-ish".
via: Rap-Up
The rapper graced the show as Sloane, a representative for a wine company, sharing scenes with the character Doug, played by Diggy Simmons.
"Hey, Sloane, my favorite wine rep," Doug greeted Latto's character. He continued, "I was about to get rid of all my wine, so I could see you again." She retorted by playfully stating, "Sounds like I win either way," before giving expert advice on wine pairings.
"Grown-ish" is currently in its concluding sixth season on Freeform. The show is known for integrating musical talent. So far, the final stretch featured cameos from industry heavyweights like Lil Yachty, Kelly Rowland, Omarion, Saweetie, NLE Choppa, and Anderson .Paak, with Joey Bada$$ previously stealing scenes in season two.
Watch the clip below.
Reacting to her first scene, one user commented, "Ate up by a fresh actor in seconds… I'd be embarrassed a lil bit." Another person wrote, "An Emmy is crazy, but what's even crazier is that 'Grown-ish' is still on air."
The reactions continued, with one critic stating, "Every musician hopping onto acting and their [stans] be like, 'Oh, X deserves an Emmy.' Oh, please."
An Emmy is crazy, but what's even crazier is that Grownish is still on air. https://t.co/u2MCTwaRV0

— Yung M (@nottewmuch) July 27, 2023
Lmfao Latto acting might be worse than Yung Miami ?????

— ? (@therowediaries) July 27, 2023
Not Latto can actually act ??!?! I am HAGGED at this Grown-ish camo lmaooo omg. I thought she was playing herself but she's not.

— IM JUST A GIRL? (@tiaradanyel_) July 27, 2023
Ok Latto ! She looks so cute on Grown-ish

— Quinny ? (@Dippdnchocolat3) July 27, 2023
There's just something about musicians not being actors that makes them so bad at acting. Latto is just as bad as Saweetie was at delivering lines. And Saweetie was halfway playing herself. They need to stop saying yes to shit.

— pirate's booty (@doseofzo) July 27, 2023