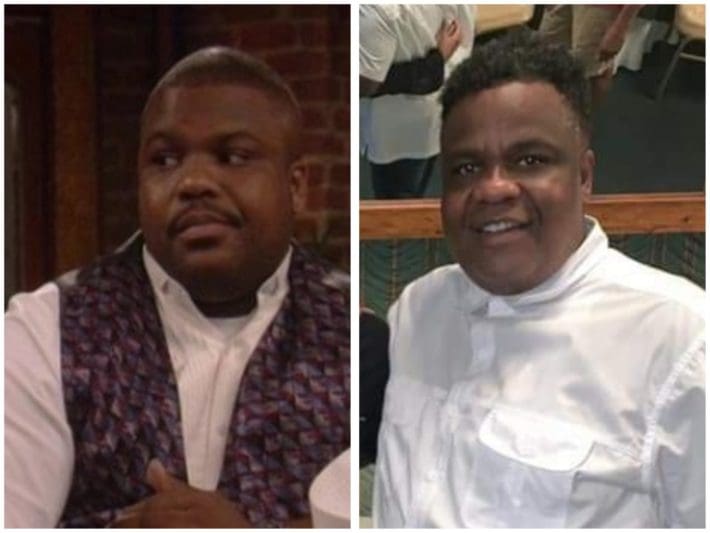 Sean Lampkin, best known for his portrayal as Nipsey, a bar owner on the '90s sitcom "Martin," has passed away at 54.
via: The Wrap
Marsel Watts, a friend of Lampkin, made the announcement in a Facebook post on March 8.
"My friend, my last roommate for 10 years, a father and family man, my brother, skate buddy, business partner, and trainer passed away this morning. RIP Sean Lampkin," Watts wrote.
According to Essence, writer Memnar Grayton confirmed that Lampkin died in his sleep. However, no cause of death has been released.
"Sean gave us every morning the shining sun to lead his loved ones and friends down paths that are bright and clear of any danger. He gave us streams of love every day when we're not feeling good, or we don't seem to not want to do anything," Grayton said.
Grayton added, "But the thought of his loud laugh and adorable smile made you change any negative thoughts to positive ones. He's that type of man. He gave us his time and effort to situations that he had no clue of, but was there to support us for the cause. He gave us his emotions when any family or friend needed sympathy or empathy for their emotional situations."
The actor and comedian also appeared as the pest control man in "Bad Boys," the cab driver in "Big Mama's House" and the shooter in "Life." In addition, he worked as Martin Lawrence's assistant during the shooting of a number of films, including "Wild Hogs," "Blue Streak" and "Nothing to Lose."
Standup comedian and actor Guy Torry posted a tribute on Instagram and honored Lampkin.
"Rest in POWER brother! My man #SeanLampkin has been called home. #MartinShow #Nipseys What a underrated funny and GOOD dude. #PhatTuesdays #TheComedyStore," Torry wrote.
When I hear the name Nipsey, #SeanLampkin is always who I think of first. RIP pic.twitter.com/2h6UG3mSZa

— Andrew LaSane (@laptop_lasane) March 17, 2023