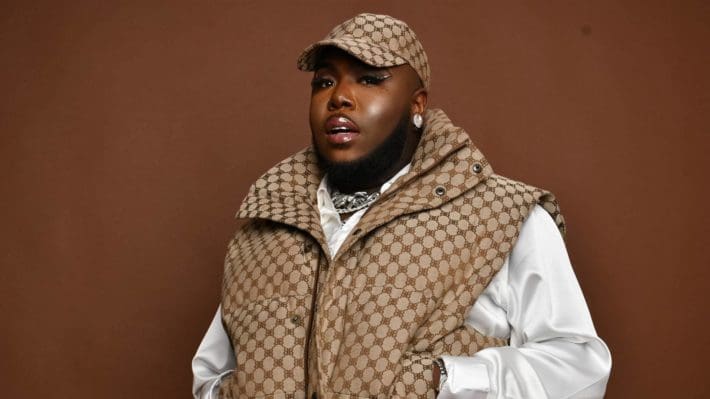 Saucy Santana allegedly no-showing a Memphis Pride event could potentially about to cost him a bundle.
via: HotNewHipHop
Saucy Santana is one of the definitive LGBTQ+ voices in all of hip-hop right now. Despite that, he's caught up in some controversy over a prude event that he allegedly skipped out on. According to The Neighborhood Talk, a Memphis non-profit called One Memphis One Vision booked Saucy for a show that he never showed up to. "One Memphis One Vision claims that their company booked Santana for a Juneteenth Pride event that was supposed to take place June 18th," the report claims. "The org agreed to pay Santana a total of $25k to host the event and perform two songs."
After apparently missing his flight, Saucy Santana wasn't able to make the event. Afterward, the report claims that "Santana's team then tried to convince the promoters to "find him another place to perform" and pay him the backend of $10k that he was owed." OMOV declined as that "wasn't part of their agreement." The organization then asked for them to return the $5k that they spent on the days' events, but Saucy's team refused. OMOV then said that they play to sue for the money they're owed and are asking for a public apology from Saucy Santana.
Saucy Santana's team tells TMZ Hip Hop that One Memphis' account of the event is completely fabricated and claim they have receipts of their own!!! The rapper's team denies he was ever paid the $25k … insisting he just got half of the deposit before the show. Saucy says after he missed his flight, he offered to still come –— and he insists to OMOV obliged and promised to extend the event or even have him perform at an after-party for a rate lower than what Saucy says he's used to. Saucy's team says those plans fell through for some reason and OMOV then attempted to paint him as the bad guy.
As for his rider, we're told Saucy's team informed OMOV they didn't need everything on the list — just the liquor, hookah, and chicken to pack up and eat for later, and Saucy also denies his team used the vehicle all day just to cruise around town. Jerry, the owner of the rental vehicle provided for Saucy's team, also says OMOV still hasn't paid him … the messiness just keeps piling up.