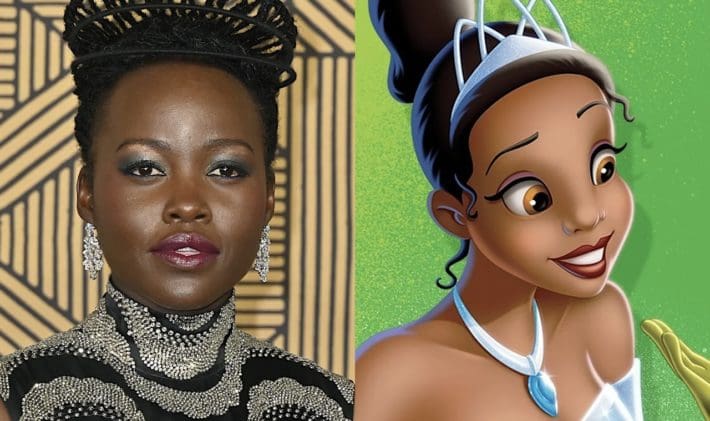 Last week, reports surfaced that Disney is developing a live-action version of "The Princess and the Frog."
via: AceShowbiz
According to reports, the Academy Award winner is being eyed to take the lead role of Tiana in live-action "The Princess and the Frog". First sharing the news was insider Daniel Richtman via Patreon.
It's currently unclear whether any formal discussions have taken place or if an offer has been extended as the project is said to be still in preliminary stages of development. While no cast member has been announced either, Keith David, who lent his voice to Dr. Facilier, the major antagonist in the animated movie, recently revealed that he has not been approached to return for the remake.
"I'm not sure if this is true, but I do know that @Disney has not asked me to reprise the role of Dr. Facilier!" the actor, known for playing General Kimsey in Michael Bay's "Armageddon", told his followers via Twitter.
Nyong'o landed her breakthrough role in Steve McQueen's historical drama "12 Years a Slave" (2013). The based-on-true-story movie received critical acclaims and earned several nominations and awards, including Best Support Actress award at the 2014 Oscars for Nyong'o for her role as a slave named Patsey.
She joined the Marvel Cinematic Universe when she was cast as Nakia in "Black Panther" (2018) and reprised the role in the sequel, 2022's "Black Panther: Wakanda Forever". She will next be seen in "A Quiet Place: Day One", the upcoming spin-off prequel of John Krasinski's hit post-apocalyptic horror film "A Quiet Place".
Meanwhile, the original "The Princess and the Frog" movie was released in 2009 and inspired in part by the 2002 novel "The Frog Princess" by E. D. Baker. It received three Oscar nominations at the 82nd Academy Awards, including one for Best Animated Feature.
Anika Noni Rose voiced the main protagonist, Tiana, who is depicted as 19-year-old waitress and aspiring chef/restaurateur, in the animated film. It's unknown how the remake will twist the character if Nyong'o lands the part, since the actress, 40, is more than twice the age of Tiana in the original film.