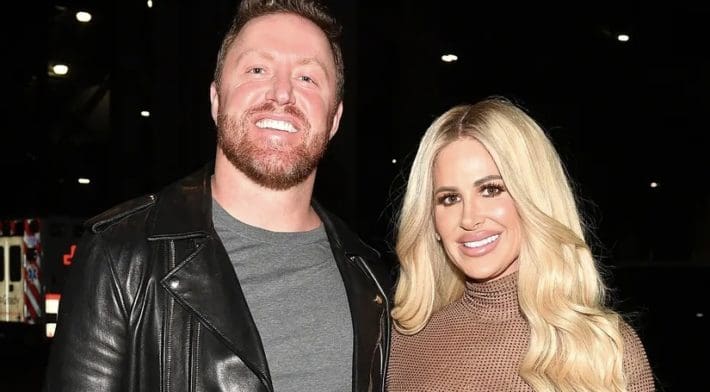 Kroy Biermann and Kim Zolciak may "hate each other" right now, but it's nothing but love between him and the couple's children.
via: Page Six
Brielle Biermann and Ariana Biermann, whom the "Real Housewives of Atlanta" alum welcomed in previous relationships, posted tributes to Kroy via their Instagram Stories on Sunday.
"Happppppy Father's Day," Brielle, 26, captioned a throwback photo of herself sitting on the former football player's lap.
Meanwhile, Ariana, 21, showed off their "father's day festivities," which included fireworks.
"happy father's day i love you @kroybiermann," she subsequently wrote alongside a picture of herself and Brielle hugging their dad.
Kroy, who adopted the siblings in 2013 after marrying Zolciak in 2011, reposted both Stories to his own account.
"Love you! I'm honored to be part of your life," he wrote to Brielle before adding, "I love you so very much @arianabiermann."
Notably, the athlete's Instagram bio gushes that he is the proud father of "six AMAZING children."
Kroy and Zolciak, 45, also share sons Kroy Jr., 12, and Kash, 10, and twins Kaia and Kane, 9.
The pair are still living together despite filing for divorce in May — but Page Six reported that they have been "avoiding each other" in their Georgia home.
Although Brielle made headlines at the time for unfollowing Kroy via Instagram despite him still following her, she is now back on his list of followers.
Zolciak and Kroy, however, still do not follow each other, and the duo have shaded each other on social media on multiple occasions throughout their contentious split.
The former Atlanta Falcons player has accused his estranged wife of "devastating" their family with a "gambling" problem, while Zolciak demanded he be drug tested.