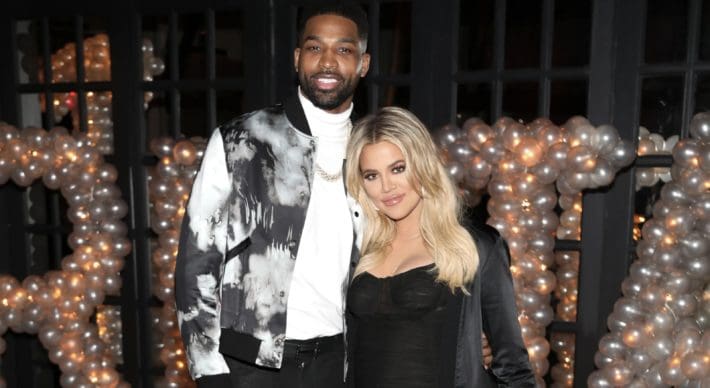 Khloé Kardashian and Tristan Thompson have legally changed son Tatum's last name.
via: BET
The couple, who have a five-year-old daughter, True, together have officially chosen Thompson as their son's last name, Tatum, 13 months.
According to US Weekly, Kardashian, 39, and Thompson, 32, filed paperwork months ago to change Tatum's name from Kardashian to Thompson—the order was finalized on August 31.
Under California law, parents can choose if their new baby will have either the mother's or father's last name (or a combination of the two). The baby was born via surrogate in July 2022—after the couple reportedly ended their relationship. The breakup came after the reality TV star learned that he had been involved with Maralee Nichols and fathered a son named Theo, 20 months.
According to PEOPLE Tristan stated," "We did not have a serious ongoing relationship. We saw each other sporadically between December 2020 and March 13, 2021," he continued. "[Nichols] told me that she had been involved with other athletes and understood the limitations of our relationship; to wit, that we might see each other on a sporadic basis for consensual sex only."
Thompson also has a son Prince, 6, with Jordan Craig.
Kardashian had previously explained the challenges of connecting with her son after his birth. She also explained that she didn't initially know what to name him–wanting a "T" name to compliment her daughter. In an Instagram post on Tatum's first birthday, she wrote him a letter saying that she and True "needed" him in their lives.
"I am a firm believer in that God gives you what you need and I needed you. God knew my heart needed you," she wrote, "I needed your sweet and precious smile. I needed your angelic spirit. I needed a love only you could give me. I needed my son."
She continued: "I am so proud to be your mommy. So proud of the love and laughter we have in our house. So proud of your beautiful, gentle, loving, infectious spirit. You light up every single room. There's no denying that everyone smiles when they look at you! Especially True, she is so proud to call you hers." She added, "Tatum, You have changed mine and True's lives forever. We both needed you."