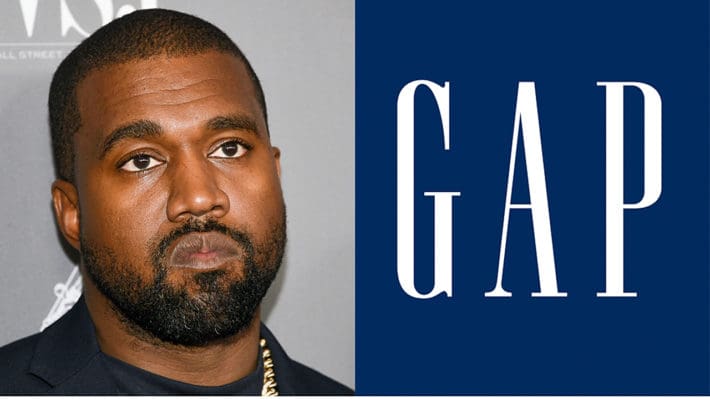 According to new legal documents, Kanye West has been sued by Gap for $2 million following their failed partnership.
via: Radar Online
According to court documents obtained by RadarOnline.com, a company called Art City Center sued The Gap in October 202. The lawsuit accused The Gap Inc. of breach of contract. Art City Center is a commercial company that owns a building on 6th Street in Los Angeles.
The company said Gap entered into a one-year lease for the premises. The lease started on April 1, 2021, and ended on March 31, 2022. Per the suit, Gap extended the lease in 2022.
Art City Center said Gap agreed to pay $104,666,67 per month in rent and another $8,333 per month in parking costs. The agreement prohibited Gap from making any changes to the building without approval.
In the suit, the company said The Gap "completed numerous, significant, unapproved modifications" to the premises and it has not been restored to its original condition.
As of September 2022, the company said it was owed $822k in holding damages which continue to accrue at $164k per month plus additional damages for a grand total of $1.5 million. The lawsuit was brought around the same time Kanye terminated his partnership with The Gap accusing the company of failing to hold up its end of their deal.
In response to the lawsuit by Art City, The Gap denied all allegations of wrongdoing.
Further, it argued, "supervening legal requirements prevented the performance of the Lease in accordance with its terms, thereby excusing, in whole or part, Tenant's performance."
Then on April 3, The Gap filed a countersuit against Yeezy and Kanye West personally. The clothing company said it partnered with West in June 2020 to create new clothing design lines.
Gap said the deal had specific provisions stating Gap would not be held liable for any claims brought due to Yeezy's acts or omissions.
The clothing company said West made numerous alterations to the building at the premises without Gap's approval, "much less pursuant to the terms of the Agreement."
"The performance of the work not only breached the Strategic Agreement, but the manner of preparing for and performing the work caused the need for the repairs and restoration alleged in the complaint," Gap's suit read.
Gap wants Kanye to be held responsible for any damages owed to Art City. In addition, the company has demanded $2 million in compensatory damages from the ex-billionaire.
The suit said, "by making and not repairing or restoring the foregoing alterations of the Premises that [Kanye] made without Gap's participation or approval, [Kanye] breached the Strategic Agreement and directly and proximately caused Gap to incur expenses to repair and restore the premises.