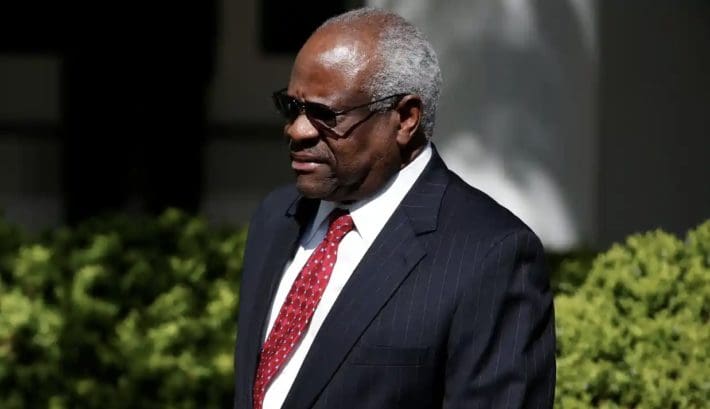 Information against Supreme Court Justice Clarence Thomas and his billionaire associate Harlan Crow continues to mount as citizens call for his resignation.
via: The Guardian
Financial documents reviewed by ProPublica showed that in July 2009, a payment was made by Crow's company to Hidden Lake Academy, a private boarding school in northern Georgia where tuition ran over $6,00 monthly. The payment of $6,200 was labeled with the name of Thomas's great-nephew, Mark Martin.
Martin, who was taken into legal custody by Thomas when he was six years old, had his tuition paid for entirely by Crow during his time at Hidden Lake Academy, which was about a year, according to a former school administrator Christopher Grimwood.
Thomas did not report Crow's tuition payments on his annual financial disclosures, ProPublica revealed in its investigation. This investigation follows another ProPublica report last month which revealed that Thomas accepted luxury travel from Crow for decades without disclosing them on his financial reports.
More revelations on the financial ties between Clarence Thomas and billionaire pal Harlan Crow:

The GOP megadonor paid the private school tuition for a Thomas family member the Supreme Court justice raised "as a son."

And no, Thomas didn't disclose the payments. (THREAD) pic.twitter.com/8iGOMgVU20

— ProPublica (@propublica) May 4, 2023