Diddy & the Combs family celebrated the birthdays of Janice Combs AND Diddy's twin daughters Jessie & D'Lila.
How cute is it that the girls share the same birthday as their grandmother?
The whole family was part of the celebration (except for Cassie – she's currently in Amsterdam doing a few club appearances).
Diddy posted the above photo to Instagram, wishing his girls a Happy 8th B-day along with the caption:
 "HAPPY BIRTHDAY to my babies! They are my two little princesses! Love them so much!! I'm truly blessed! #jessie #dlila …"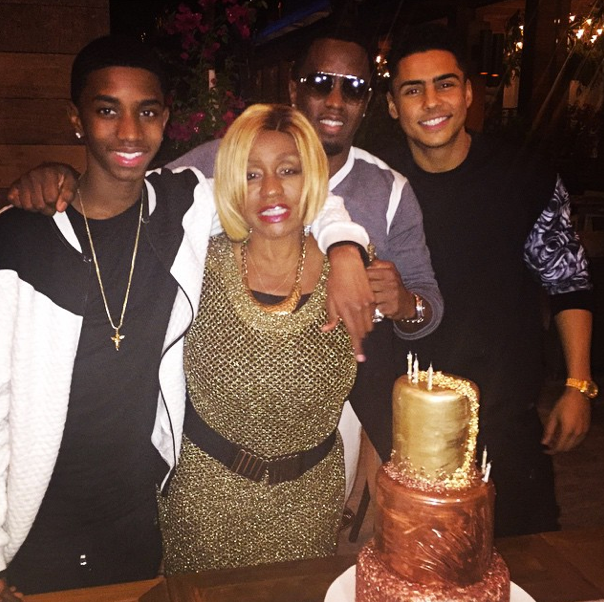 Diddy later gave a special birthday shoutout to his mother, captioning:
 "HAPPY BIRTHDAY to the best mom!! I love you more than words can say ! Forever & always!! … It's crazy that it's both my mom and twins birthday today. #MamaCombs #JaniceCombs #happyBirthday #Mama"
How sweet.