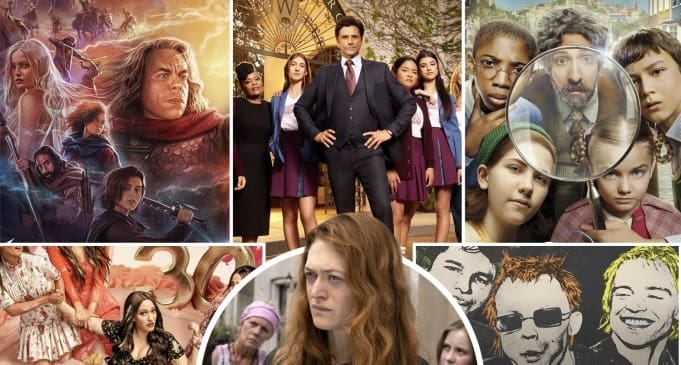 Disney is removing dozens of TV shows and movies from Disney+, including Willow, which has been on the streaming service for less than six months, and Howard, the documentary about one of the key figures in the Disney Renaissance, Howard Ashman. Some Hulu shows are affected, as well, so if you were planning on watching Y: The Last Man, now's your chance.
via: Deadline
Dozens of series and specials slated to leave Disney+ and Hulu on May 26, Deadline has learned. The titles, which are being removed from Disney's streaming services globally, include Disney+'s Willow, Big Shot, Turner & Hooch, The Mighty Ducks: Game Changers, Just Beyond, Diary of a Future President, The Mysterious Benedict Society and The World According to Jeff Goldblum and Hulu's Y: The Last Man, Dollface, The Hot Zone, Maggie, Pistol and Little Demon.
The list features largely short-lived series, specials and direct-to-streaming movies.
The move, which comes with a content impairment charge of $1.5 billion to $1.8 billion, was announced during the recent Disney earnings call on May 10.
"We are in the process of reviewing the content on our DTC services to align with the strategic changes in our approach to content curation," CFO Christine McCarthy said. At the time, no details were provided on the content that would be removed.
Disney is the latest media company to purge content from its streaming platforms in a cost-cutting measure as the industry is rethinking costs and strategy in that arena with a renewed focus on profitability. Warner Bros. Discovery removed a slew of series from HBO Max, with AMC and Showtime also undergoing a similar scale back.
Here is a list of some of the titles that are being removed from Disney+ and Hulu:
Big Shot [Disney+]
Turner & Hooch [Disney+]
The Mysterious Benedict Society [Disney+]
The Mighty Ducks: Game Changers [Disney+]
Willow [Disney+]
The Making Of Willow [Disney+]
Diary of a Future President [Disney+]
Just Beyond [Disney+]
The World According to Jeff Goldblum [Disney+]
Marvel's Project Hero [Disney+]
Marvel's MPower [Disney+]
Marvel's Voices Rising: The Music of Wakanda Forever [Disney+]
Y: The Last Man [FX/Hulu]
Pistol [FX/Hulu]
Little Demon [FX/Hulu]
Maggie [Hulu]
Dollface [Hulu]
The Hot Zone [Nat Geo/Hulu]
The Premise [Hulu]
Love in the Time of Corona [Hulu]
Everything's Trash [Hulu]
Best in Snow [Hulu]
Best in Dough [Hulu]
Darby and the Dead [Hulu]
The Quest [Hulu]
Rosaline [Disney+]
Cheaper by the Dozen remake [Disney+]
The One and Only Ivan [Disney+]
Stargirl [Disney+]
Artemis Fowl [Disney+]
The Princess [Disney+]
Encore! [Disney+]
A Spark Story [Disney+]
Black Beauty [Disney+]
Clouds [Disney+]
America the Beautiful [Disney+]
Better Nate Than Ever [Disney+]
Weird but True! [Disney+]
Timmy Failure [Disney+]
Be Our Chef [Disney+]
Magic Camp [Disney+]
Howard [Disney+]
Earth to Ned [Disney+]
Foodtastic [Disney+]
Stuntman [Disney+]
Disney Fairy Tale Weddings [Disney+]
Wolfgang [Disney+]
It's a Dog's Life with Bill Farmer [Disney+]
The Real Right Stuff [Disney+]
The Big Fib [Disney+]
Rogue Trip [Disney+]
More Than Robots [Disney+]
Shop Class [Disney+]
Pick the Litter [Disney+]
Own the Room [Disney+]
Among the Stars [Disney+]
Harmonious Live! [Disney+]
Pentatonix: Around the World for the Holidays [Disney+]