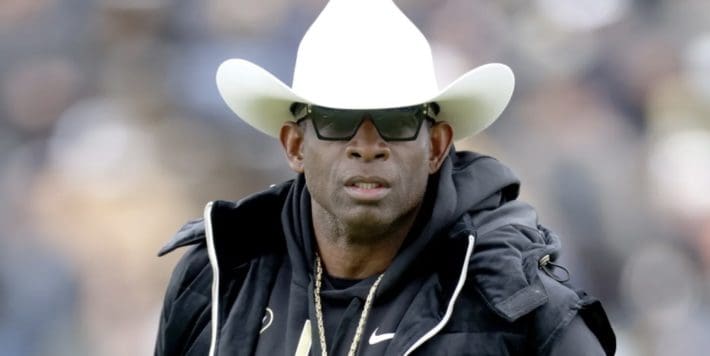 Deion Sanders mania is extending far past the football field.
via: Vibe
Sanders says the success of his Colorado football program has impacted the city of Boulder economically, as the Buffaloes' sold-out home opener brought the city $18 million in revenue.
During an episode of Colorado's behind the scenes, Coach Prime can be seen speaking with Million Dollaz Worth of Game cohosts Gillie Da King and Wallo about how the excitement surrounding him and his team has not only impacted the university, but the city as a whole.
"They say the city made $18 million from us," Sanders told the pair as they discussed the booming popularity of the program, which has become one of the most talked-about teams in sports.
According to the Boulder Chamber of Commerce, the Buffaloes' home opener this past weekend against Nebraska brought the city an estimate of $17 million in revenue, with similar projections for additional home games that sell out during the season.
Sanders and his team won that matchup decisively, beating the Cornhuskers 36-14 to improve to 2-0, simultaneously doubling their win total from the previous season. The game drew a sellout crowd of 53,241 fans to Folsom Field — the university's largest crowd in 15 years — with tickets going for an average of $400 each.
In their season opener, the Buffaloes outpaced TCU, who played in the FBS National Championship game last year, 45-42. Colorado entered the game as massive underdogs and were projected to finish the season with a losing record. Beginning the season unranked, the Buffaloes are currently ranked No. 18 in the AP Top 25 Poll.
This upcoming Saturday (Sept. 16), Sanders and Colorado will take on their in-state rivals, Colorado State, at home in a game that will be televised on ESPN's College Gameday. It will be Colorado's first time serving as a host of the program in more than 25 years.