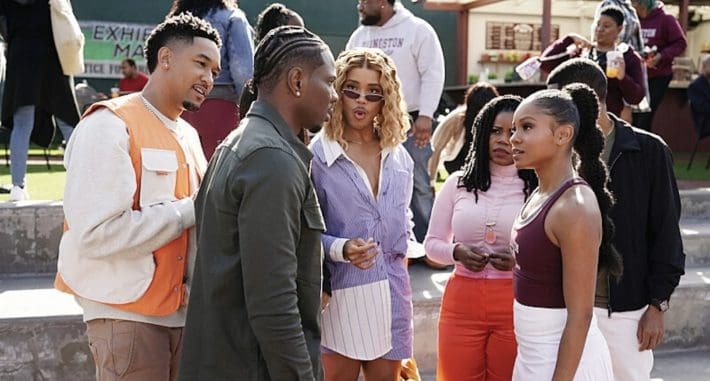 All American: Homecoming season 3 is officially happening and has been renewed by The CW.
via: Deadline
As has been the case with most renewals of existing scripted CW series, Homecoming was picked up for 13 episodes.
Overall, four legacy CW dramas made it to next season. All: American was picked up today alongside Superman & Lois, which received a 10-episode Season 4 order. The series, both from Warner Bros. Television and studio-based Berlanti Productions, join previously renewed flagships All American and Walker.
"We are thrilled to bring All American: Homecoming and Superman & Lois back to The CW," said CW Entertainment President Brad Schwartz. "These series are two of our strongest performers across our linear and digital platforms with some of the most passionate fanbases in all of television. We are grateful to our partners at Warner Bros. Television and Berlanti Productions for their continued collaboration, and we cannot wait to get started on the new seasons."
As Deadline reported, the renewals for both All American: Homecoming and Superman & Lois come with budget cuts that include cast reductions, likely of series regulars in supporting roles. All American: Homecoming had nine series regulars in Season 2.
All American: Homecoming's mothership series All American received an early Season 6 renewal earlier this year, marking the first scripted renewal after Nexstar took ownership of the network. (As Deadline reported, that renewal had been guaranteed in Nexstar's acquisition agreement.) The CW has been scaling back on scripted with a large number of its existing shows canceled.
Season 2 of the spinoff, created by Nkechi Okoro Carroll, continued to delve into the lives of students and athletes at a distinguished HBCU, and the struggles the young adults face while trying to find their footing.
Geffri Maya and Netta Walker star in the series along with Mitchell Edwards, Peyton 'Alex' Smith, Kelly Jenrette and Cory Hardrict.
All American: Homecoming is executive produced by Carroll, Greg Berlanti, Sarah Schechter, David Madden and Robbie Rogers.