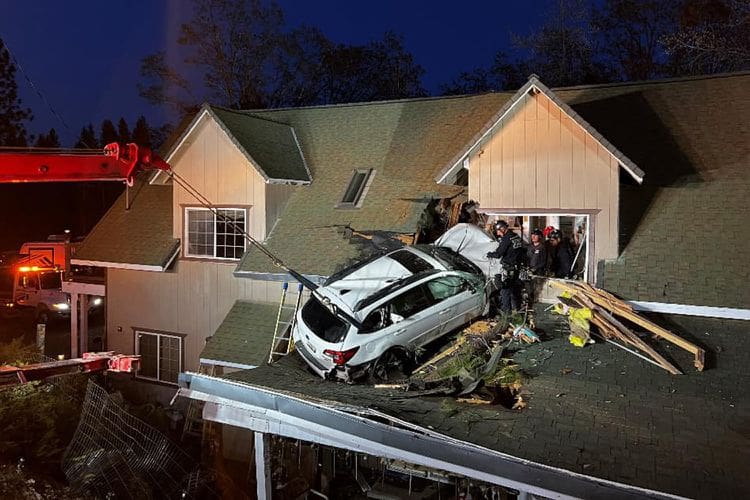 California firefighters responded to a call on Sunday night about a car that crashed into the second story of a house on Robbers Ravine Road in Cape Horn — making for a highly unusual incident.
via KCRA:
The California Highway Patrol said a woman was driving "extremely fast." The speed limit on the residential road is 10 miles per hour. A sign informing drivers of the speed limit was in front of the home.
Officers are looking into if drugs or alcohol were a factor in the cause of the crash.
The driver was airlifted to Sutter Roseville Hospital with major injuries, CHP said. Her current condition is not clear.
Bob Arant, the homeowner, said he has been living with his wife in an RV on their property since the crash.
"That's what it is," Arant said. "One in a million."
The pair was luckily not home when the incident happened. The car has since been removed from the roof, leaving a massive hole.
Arant said his home insurance said they will not cover the extensive damage. He is hoping the driver's insurance will cover the repairs but is not sure if that will happen.
This could've ended up so much worse — we're glad it didn't.